45. Mickleover Country Park. On the site of the former Pastures Hospital, a new housing estate is being built. However, some old lighting still remains. This consists entirely GEC lanterns on various columns.
These first few lead down to the social club and are still in use.
SPONSORED LINKS: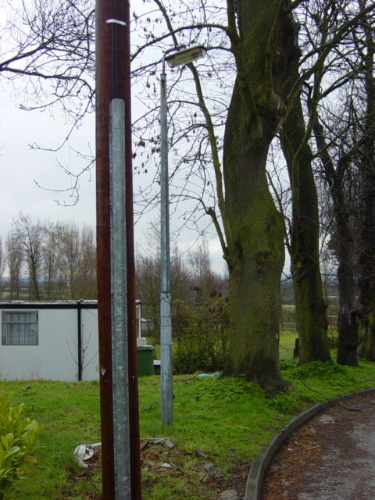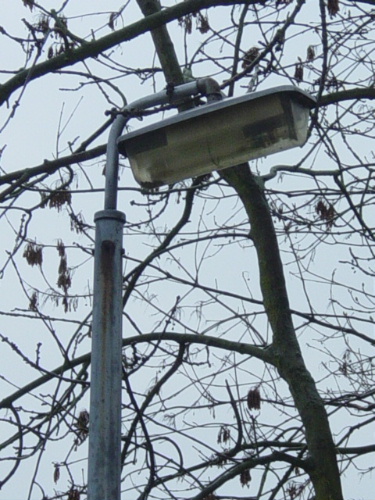 This Z9539 looks to have a side entry bracket that has been converted to accommodate the top entry lantern. The lantern itself looks to be the older version, with an aluminium canopy instead of the newer GRP canopy.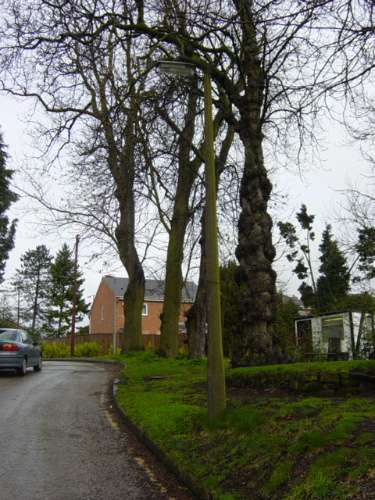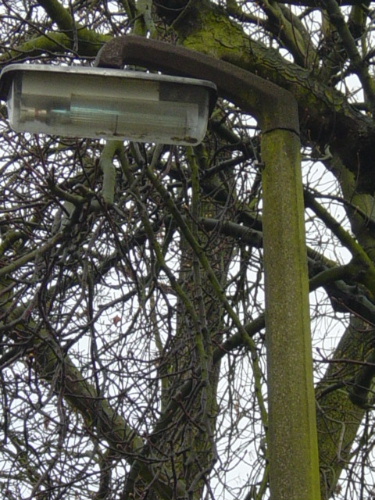 The next Z9539 along is mounted on this Stanton column. It looks as if the bolt securing the bracket to the column is loose.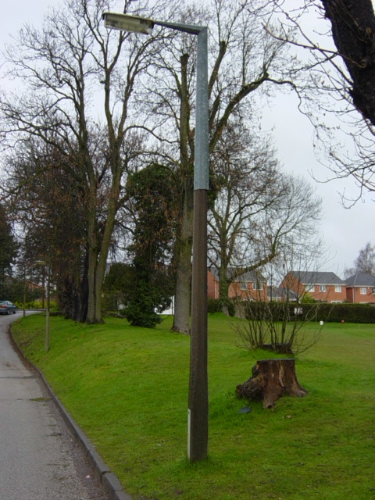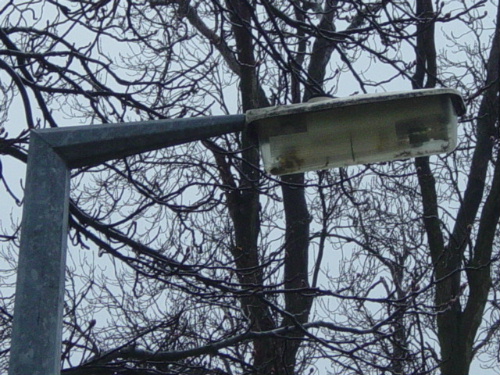 This Stanton has been sleeved at some point and fitted with a Z9538. This lantern is newer as it has the GRP canopy. For some reason, the door of this column has been painted white.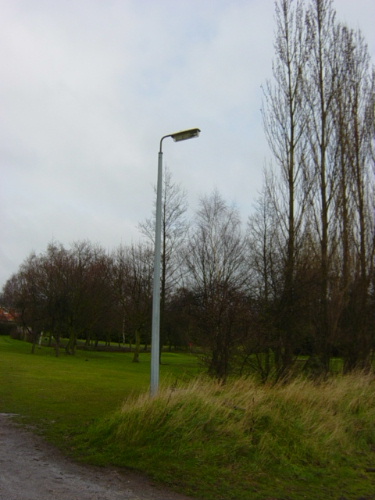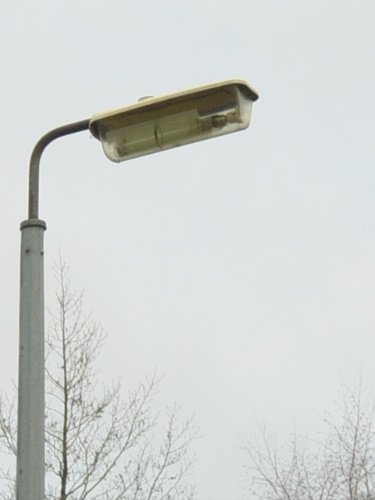 This Z9536 is mounted on a similar column and bracket to the Z9537...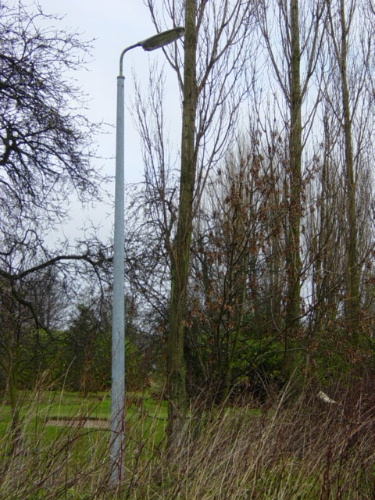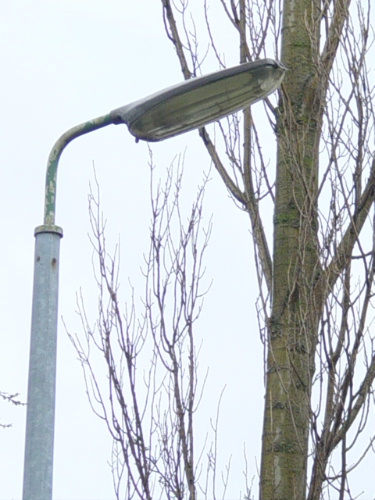 ...as is this Z9484. When I first saw this, I thought it was a Z9536 without a bowl.
SPONSORED LINKS: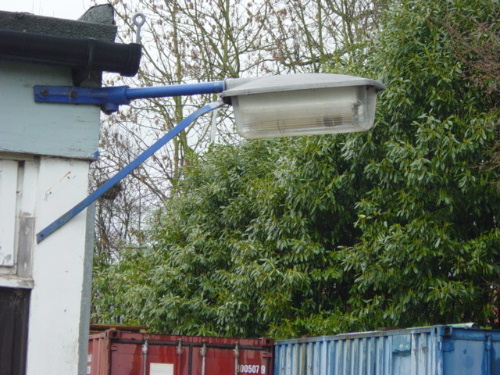 This building mounted Z9532 also has an aluminium canopy.
Even the former hospital chapel has an old lantern on the side of it!
This Z5560 does not work, however when the conversion of the chapel to a home is complete, it may be reused. I had thought that it was a Z5580, but Simon tells me that the fatter canopy means that it is an earlier version, the Z5560. The GEC logo can just be seen on the canopy of this lantern.
The original hospital housing is now private, although the old lighting still remains.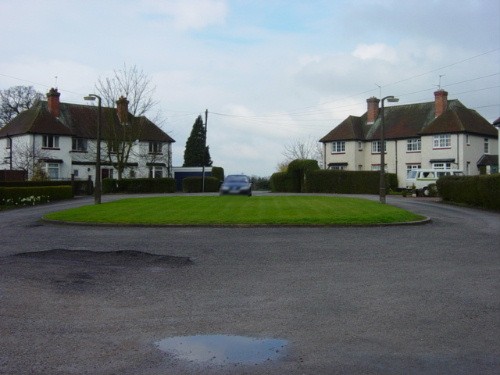 Here, two Z9539s are mounted on Concrete Utilities Byway Xs. They might work on time switch control, as neither of the lanterns has a photocell fitted.
One road, Wilson Close, had the most unusual columns I have ever seen. The bases were constructed from brick, with the doors located in these. They were only 4m high, but there was little damage from vandals. The metal section of the column was centralised in concrete. They all had Z9539s fitted, but at the time, Wilson Close was an unadopted road, and so only two out of the six columns were actually fitted with 55W SOX lamps - the rest had 100W tungstens fitted, so the road was very dark. The fate of these columns was more or less sealed when a construction vehicle crashed into one, demolishing all the brickwork. It was temporarily rebuilt, but it wasn't long before new 5m steel columns fitted with Philips XGS 103 35W SOX were installed. A photograph of one of these installations was taken shortly before they were removed...unfortunately this was taken in the days before I had a digital camera!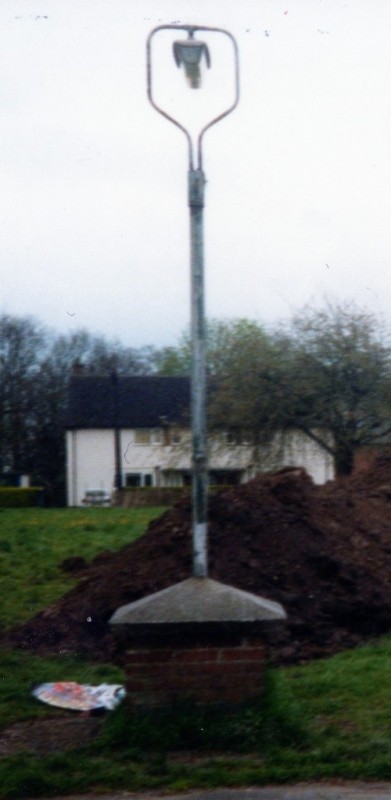 ---
---
© 2002-2013 English Street Lights Online