73. Rolls-Royce, Wilmore Road. At the entrance to Gate 7 of one of the factories are a couple of gear-in base Revo Horizons, mounted on Abacus raise-and-lower columns. It is likely that these are owned by the Company rather than the Council, as more Horizons can be seen on roads inside the factory complex. The lanterns all still run mercury lamps, however one of the examples on the road was not working when I visited - this looks to be because a telegraph pole has been installed next to the column, and the telephone cables would be in the way of the column's lowering radius - meaning that no maintenance can take place in the base.
SPONSORED LINKS:
The other example is beside a large tree which would also restrict the movement of the column, but perhaps not as severely: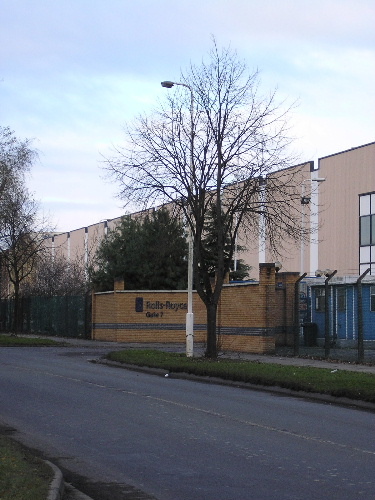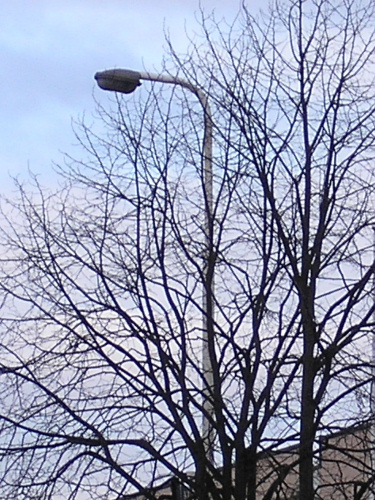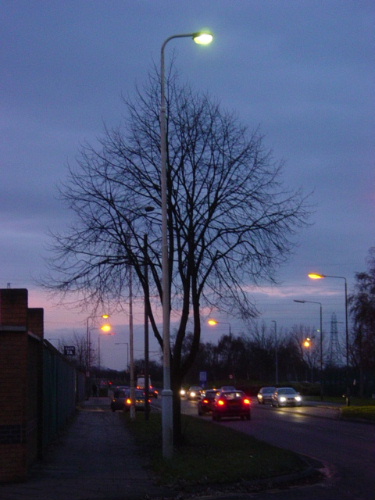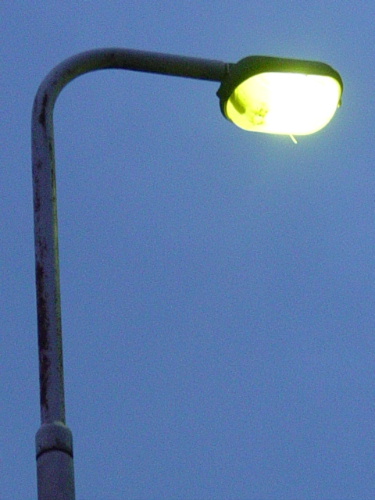 The very blue (or green as it appears here) light of the mercury lamp contrasted sharply with the yellow of the council-owned MA 90 SOX lanterns.
---
The Elton Road Rolls-Royce site also has lanterns surrounding it that can be classed as 'Survivors'. Click here to see them.
Moor Lane also has Survivors - these can be seen here.
---
---
© 2002-2013 English Street Lights Online