AC Ford AC730
Lantern acquired in October 2008.
This lantern came from Darren Ford and is new and unused. The AC730 is a lantern which is nowadays mainly made to order due to low demand. It can accommodate tungsten lamps up to 200W; MBF lamps up to 125W and SON lamps up to 70W, although the latter two lamp types will need control gear installing remotely, as the lantern does not have space for gear to be located within the canopy.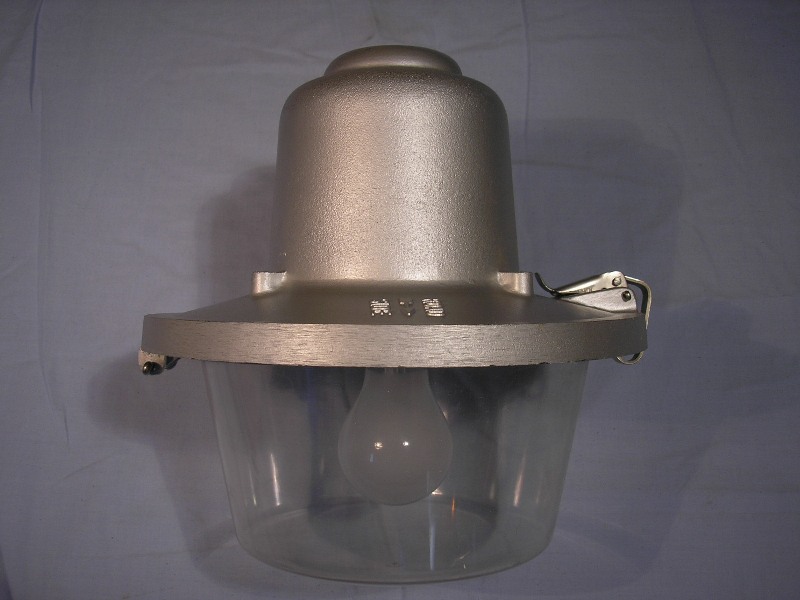 This view shows the 'front' of the lantern, complete with the correct alignment marker on the canopy. As the lantern is not fitted with any type of refractor, its actual position on a top-entry bracket is not that important. A bowl similar to the one used on later Thorn Beta 4s is usually employed, however the one shown here is of the type fitted to my Revo Prefect. The visible lugs on the canopy support the threads which hold the screws for the lampholder mechanism.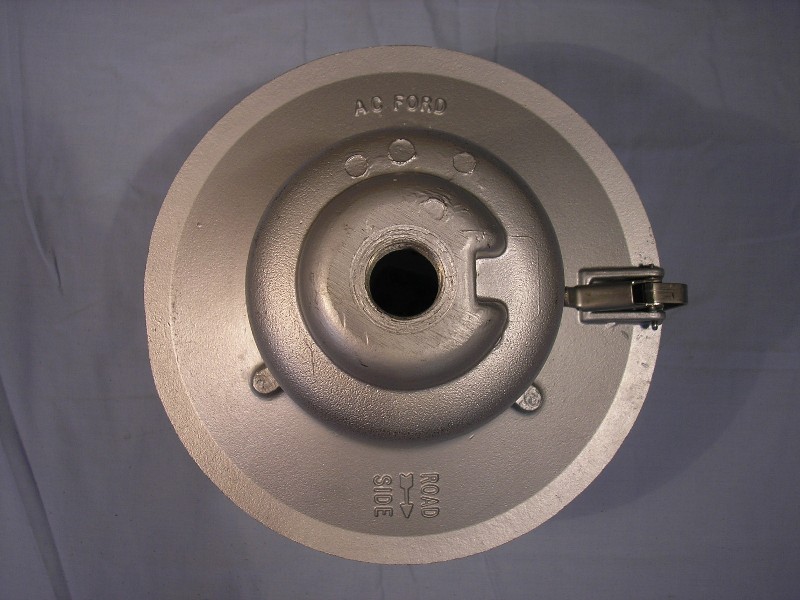 The alignment marker can be seen more clearly here. The AC Ford logo is located opposite, and follows the curve of the canopy rim.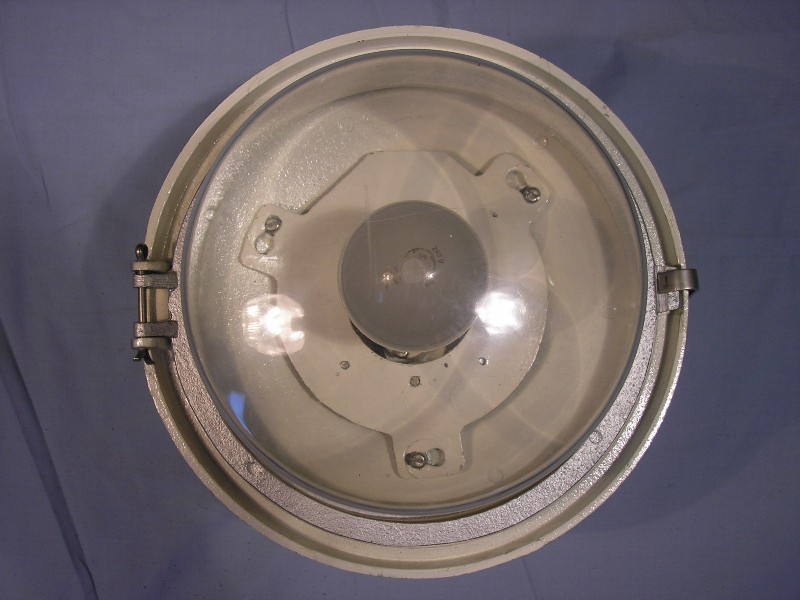 The hinged bowl support ring can be seen in the lip around the canopy.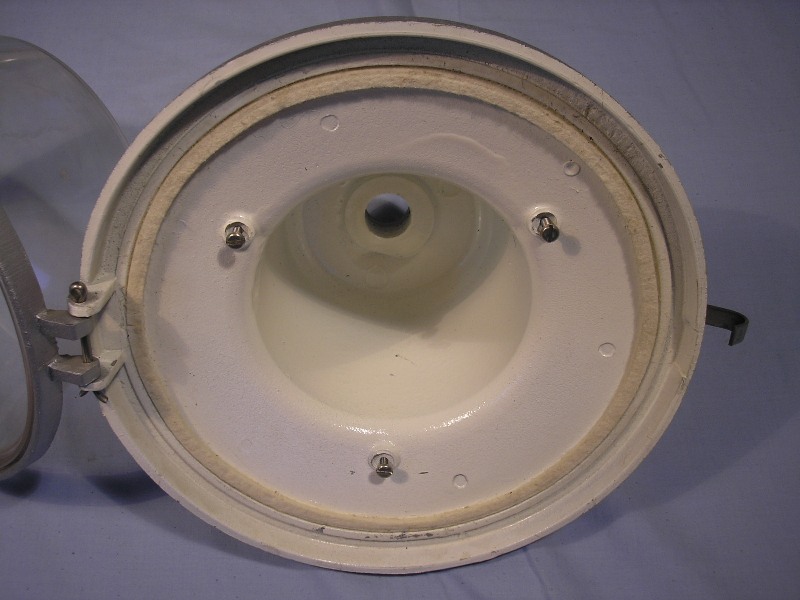 With the bowl opened, and the lampholder mechanism removed, the ¾ BSP bracket connection thread can be seen in the top of the canopy.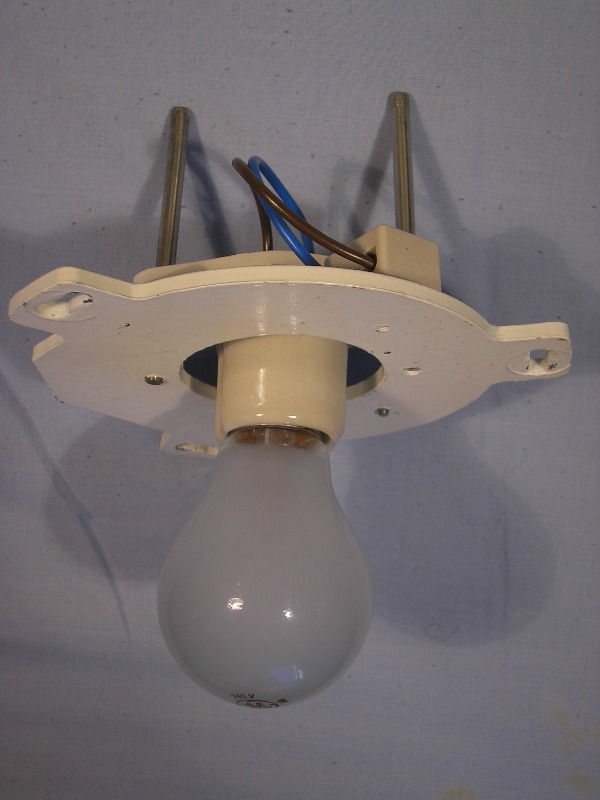 Unlike some lanterns of a similar design, the lampholder is pre-wired into a porcelain block connector. The two support rods are there for lamp focusing.
---
© 2002-2013 English Street Lights Online