Hot/Cold Cathode Lamps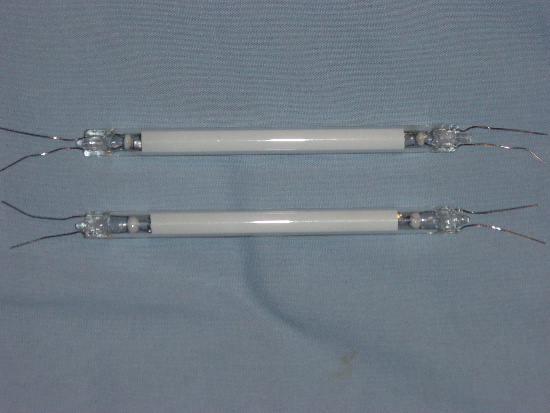 2 × 100 mm Hot Cathode - thanks to John Dominey for these lamps.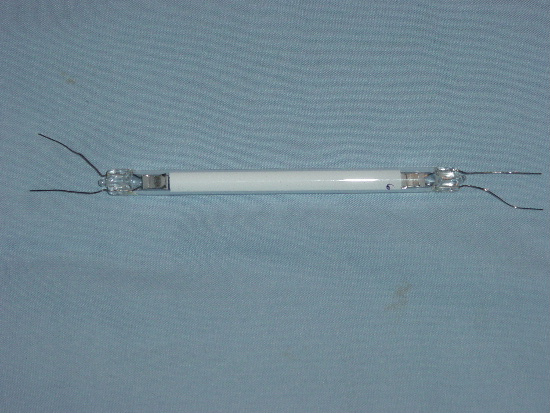 100 mm Cold Cathode - thanks to John Dominey for this lamp.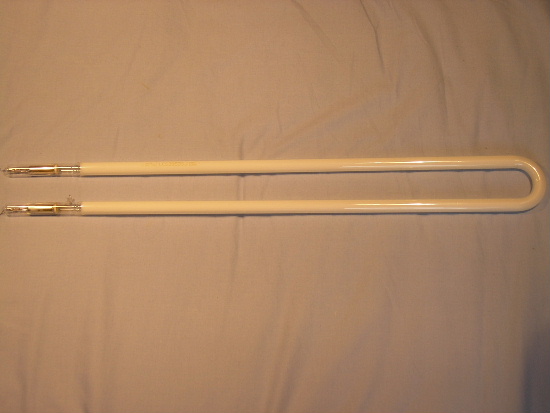 This Cold Cathode tube was made by Jeremy and was intended to be used in a bus shelter lighting unit instead of a 30 W fluorescent lamp. There would normally be two lamps running in series on a 30 mA 2 kV neon sign transformer.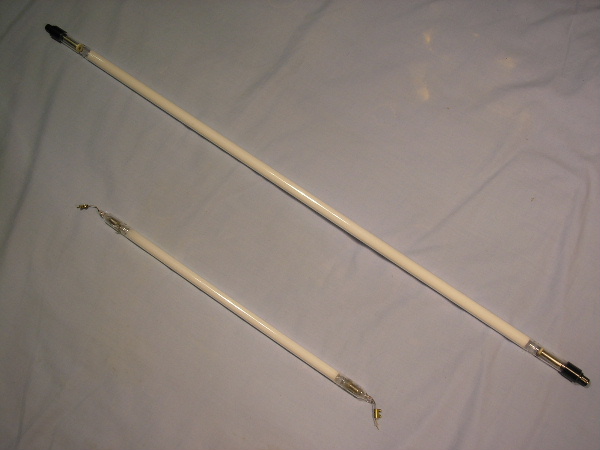 More bus shelter cold cathodes - the longer of the two is fitted with special end caps that allow for speedy lamp replacement, should the need to change the lamp ever arise: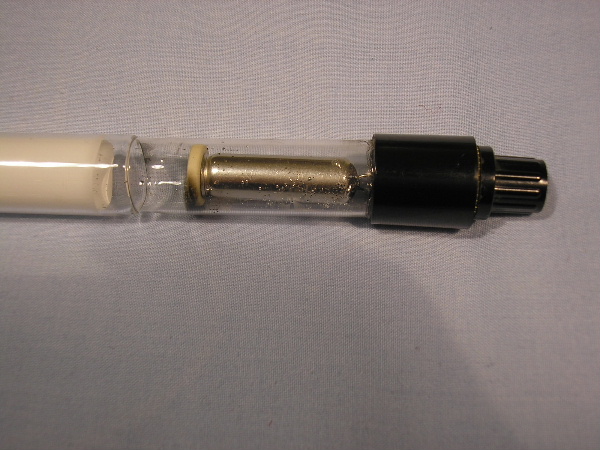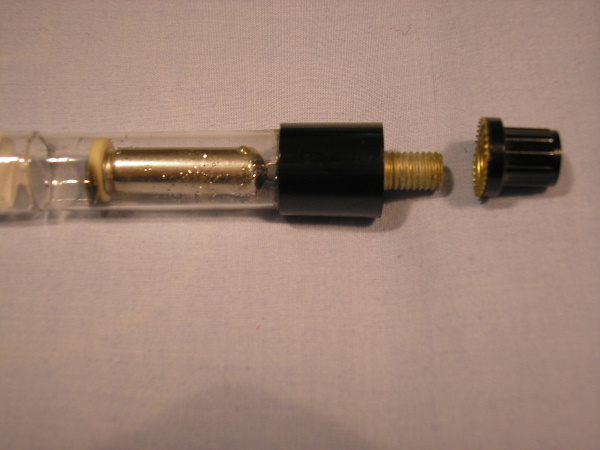 Click here to see examples of the type of control gear used to run these lamps.
| GLS | MCF | MBF | MBT | Glow Discharge | SO/H | SOI/H | SOX | SLI/H | Halogen | SON | MBI | CFL | Electrodeless | Hybrid | Cosmopolis | LED Retrofit |
---
CLICK HERE TO MAKE A MONETARY DONATION
© 2002 - English Street Lights Online