Tungsten Halogen Lamps
28 W
OSRAM
Tungsten filament replacement lamp; date code T8b8 = November 2008 (Nové Zámky, Slovakia)
50 W
GE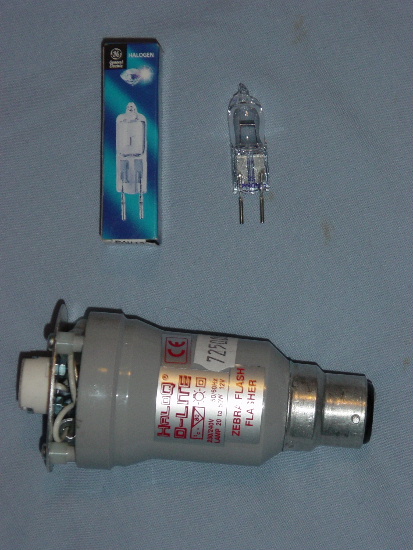 These 12 V capsule lamps are used in Belisha Beacons - they fit into the Halo-Q units (as seen below the lamp) and then the whole assembly plugs into a bayonet lampholder inside the beacon. The flasher units also step down the voltage from 230 V to 12 V.
75 W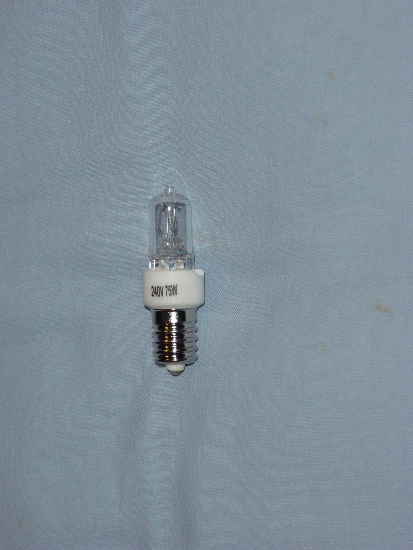 These small lamps are fitted to spotlights which are positioned on the beacon poles to shine onto Zebra Crossings.
OSRAM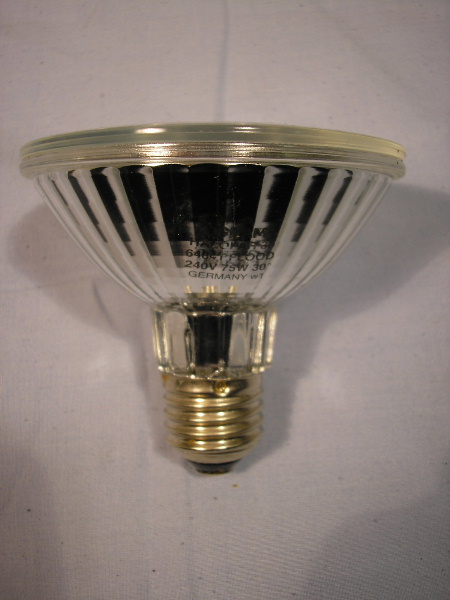 HaloPAR (Herbrechtingen, Germany)
300 W
Blue Line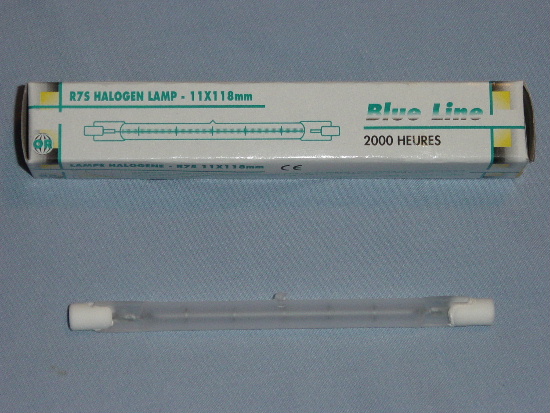 Frosted envelope type.
1 kW
Philips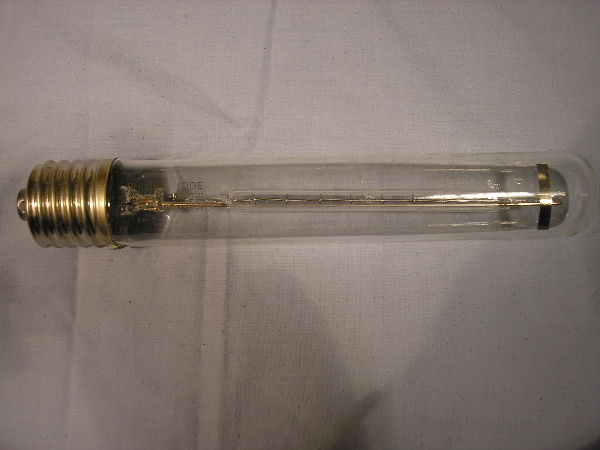 (France)
Radium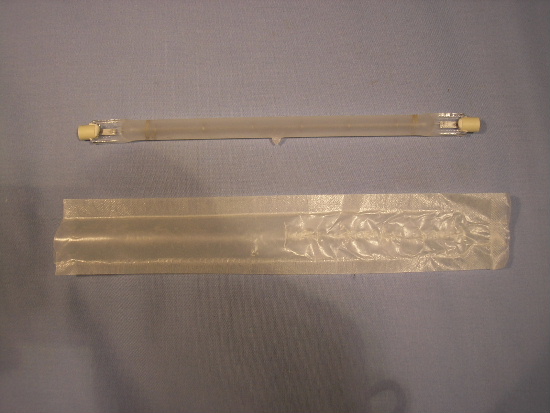 Frosted envelope type (Germany)
| GLS | MBF | MCF | MBT | Cold Cathode | Glow Discharge | SO/H | SOI/H | SOX | SLI/H | SON | MBI | CFL | Electrodeless | Hybrid | Cosmopolis | LED Retrofit |
---
CLICK HERE TO MAKE A MONETARY DONATION
© 2002 - English Street Lights Online