Derby's Street Lighting PFI Contract
Celandine Close, Oakwood
| | | | | | |
| --- | --- | --- | --- | --- | --- |
| Seq. No. | Lamp Number | Location | Lamp Type | Watt | Isolation Point |
| 1 | 99965 | OS NOS 1/3 | SXPL2 | 35 | |
| 2 | 99966 | OS NO 4 | SXPL2 | 35 | |
| 3 | 99967 | ADJ NO 8 | SXPL2 | 35 | |
| 4 | 99968 | OS NO 21 | SXPL2 | 35 | |
| 5 | 99969 | OS NO 18 | SXPL2 | 35 | |
The following photographs were taken on Sunday, 19th September 2010.
A Thorn Beta 5 was first from Santolina Drive. This was fitted with a Royce Thompson P5 photocell, which may have been original to when this lantern was first fitted, back in the early 1980s.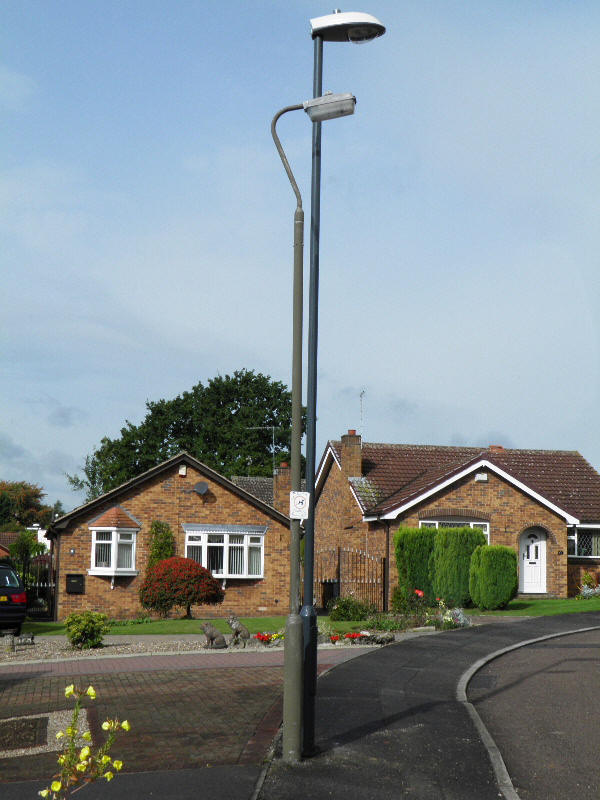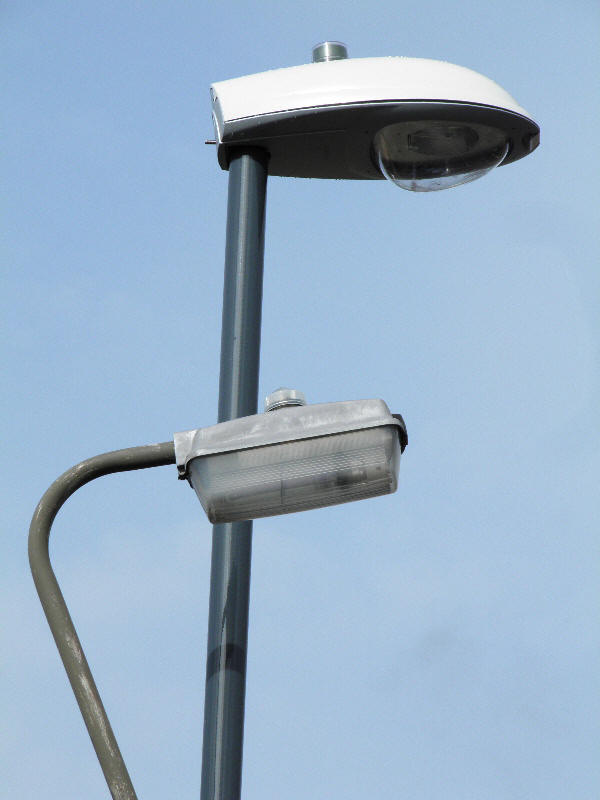 Another Beta 5 followed; however, this lantern was fitted with a Hylite HL4N photocell; dating from the 1990s.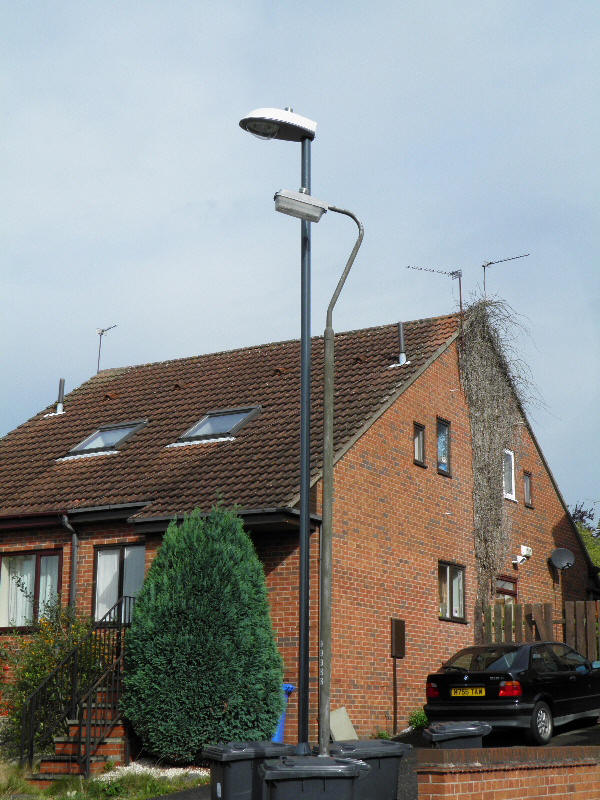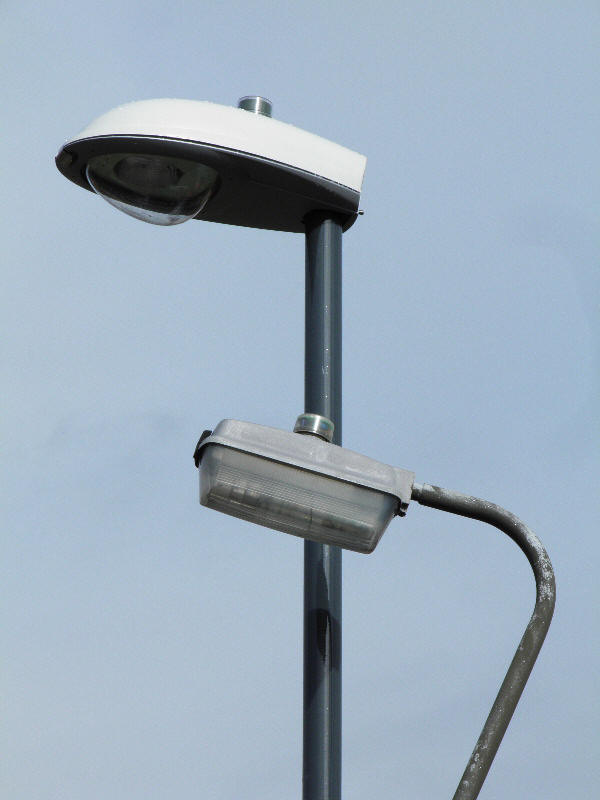 The three final columns were fitted with Thorn Gamma 6 lanterns; the example pictured below sported a Royce Thompson SC1000 photocell. Another HL4N was fitted to the Gamma 6 seen in the background.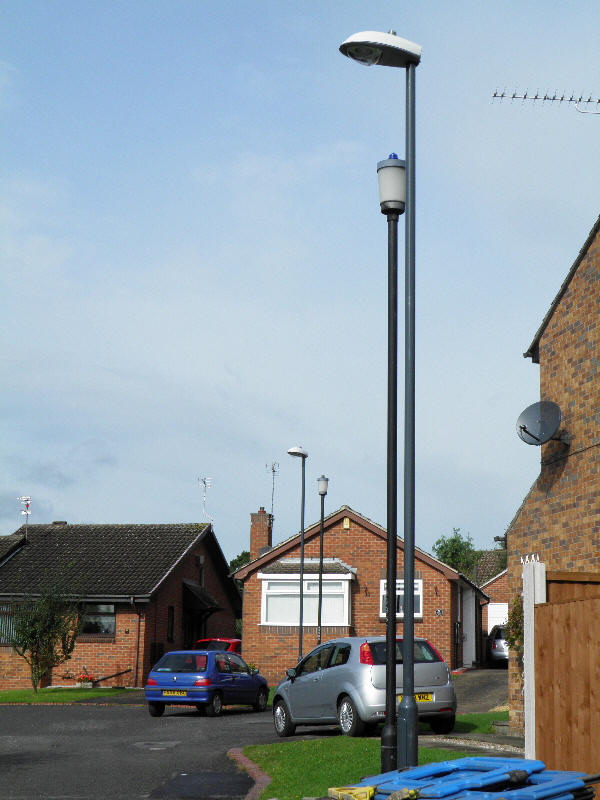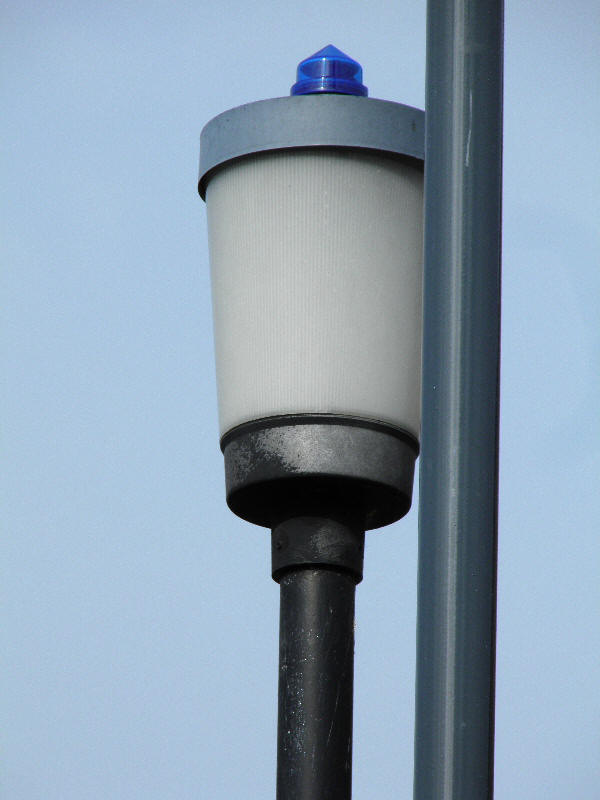 The new Iridium lantern already had a rather scuffed bowl!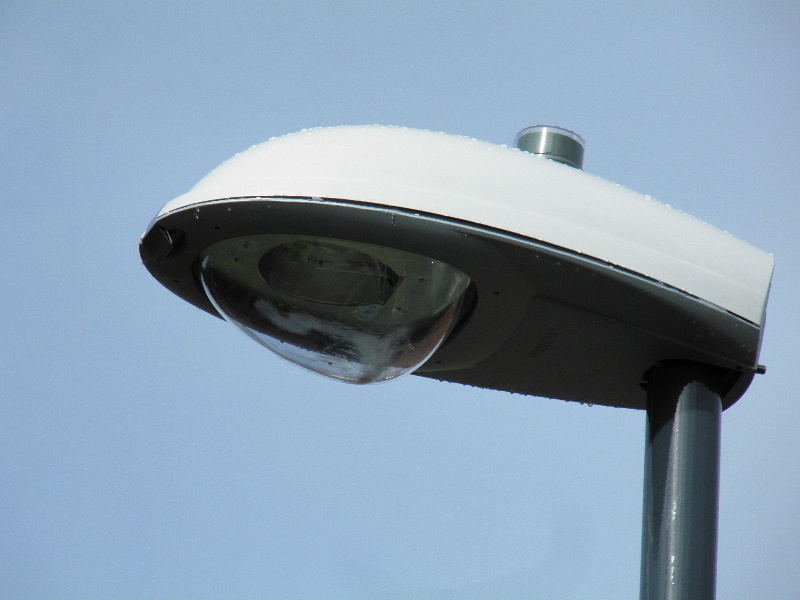 ---
BACK TO NEW INSTALLATIONS IN OAKWOOD PAGE
© 2002-2013 English Street Lights Online