Derby's Street Lighting PFI Contract
Loscoe Road, Chaddesden
| | | | | | |
| --- | --- | --- | --- | --- | --- |
| Seq. No. | Lamp Number | Location | Lamp Type | Watt | Isolation Point |
| 1 | 30399 | O/S 2/4 | SXPL2 | 35 | |
| 2 | 30400 | O/S 10/12 | SXPL2 | 35 | |
| 3 | 30401 | O/S 16/18 | SXPL2 | 35 | |
The following photographs were taken on Sunday, 19th September 2010.
The first column from Wood Road was an unsleeved Stanton 7 concrete column with swan neck bracket and top-entry Thorn Beta 5 lantern. By the time that these photographs were taken, a large percentage of the unsleeved concrete stock around Derby had been replaced, and even sleeved columns were fast becoming a thing of the past. Notice that a gap is appearing between the bracket joint above the ladder bars - even without the PFI in place, this column's days would be numbered.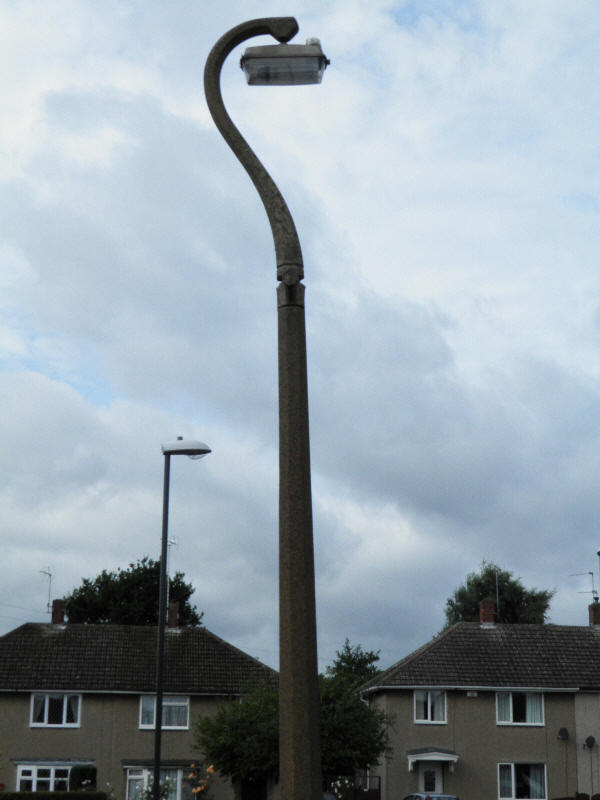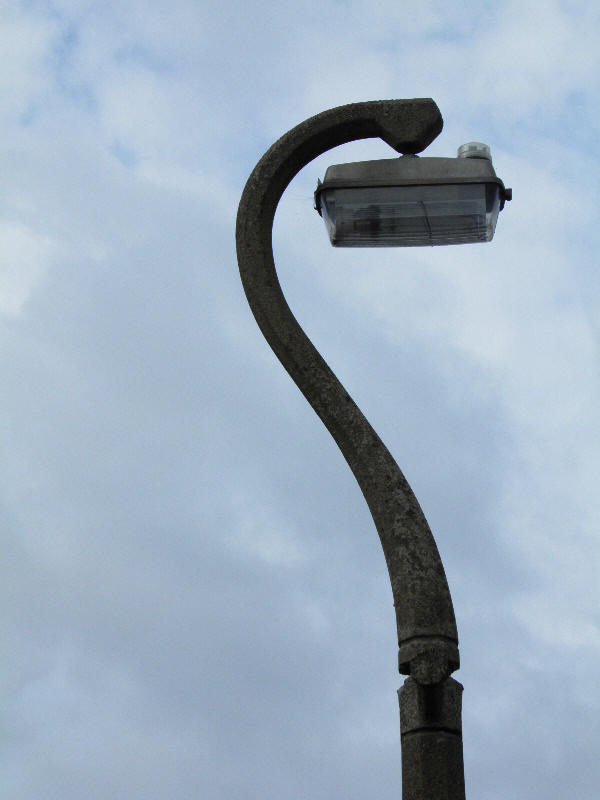 The second (and third) column had been sleeved, however.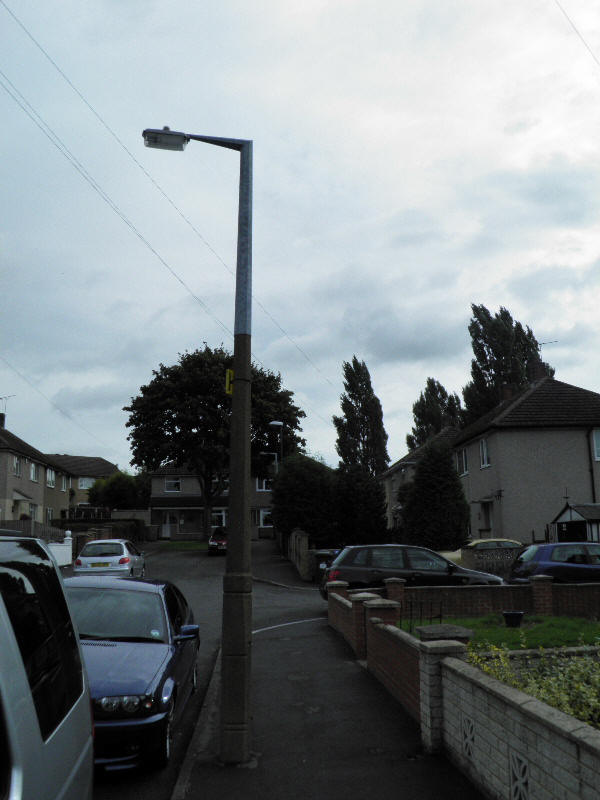 ---
BACK TO NEW INSTALLATIONS IN CHADDESDEN PAGE
© 2002-2013 English Street Lights Online