Derby's Street Lighting PFI Contract
Maxwell Avenue, Allestree
The following photographs were taken on Sunday, 11th July 2010.
The first new column must have been fiddly to install; given that it is situated between a fence and a crash barrier. The road ends rather abruptly these days; owing to the construction of the A38 trunk road here in the late 1970s/early 1980s.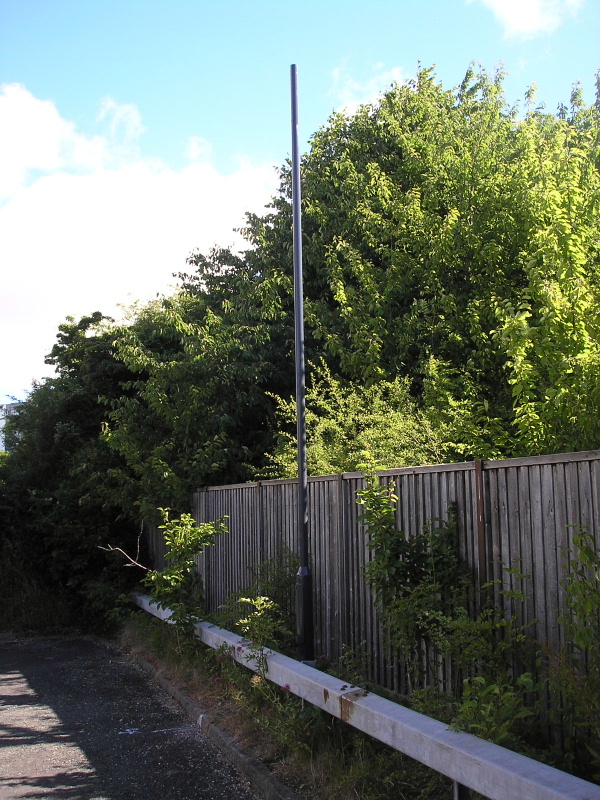 The first outgoing installation pictured features a Stewart and Lloyd tubular steel column still in its "Derby Corporation" bright green paint finish. Virtually all columns in Derbyshire were later repainted the darker "Derbyshire Green" colour, though flecks of the original colour are sometimes visible when the Derbyshire Green colour has peeled away, or when sign plates are removed. Seeing an entire column in its original paint finish is very rare; indeed this may have been the very last example of the original colour scheme, so I am pleased to have pictured it for posterity.
The lantern here is a side-entry Thorn Beta 5, although given the kickback of the swan neck bracket, a top-entry lantern may once have been fitted here. The lantern was either missing its photocell when pictured, or was switched by an alternative method.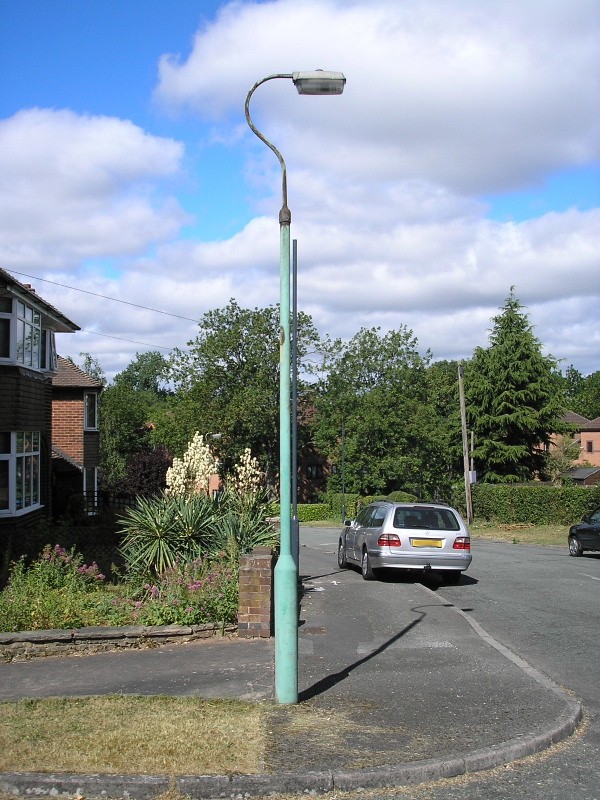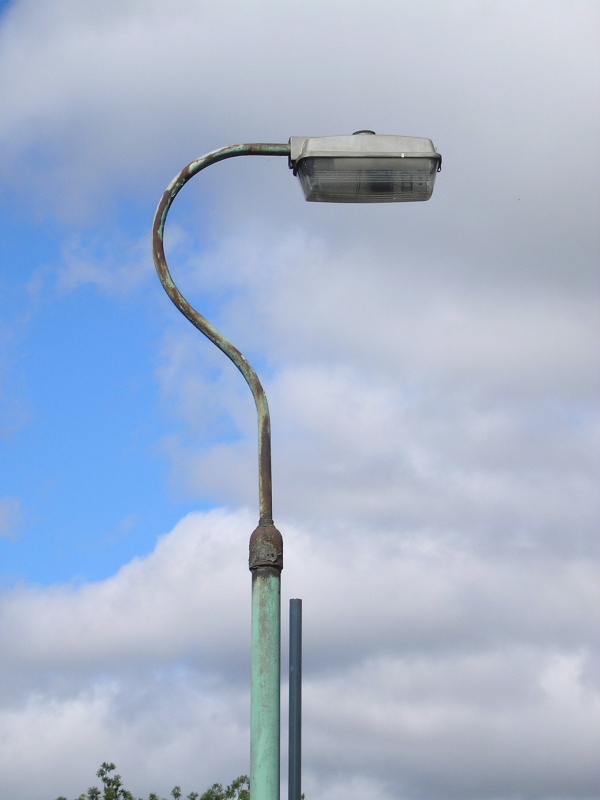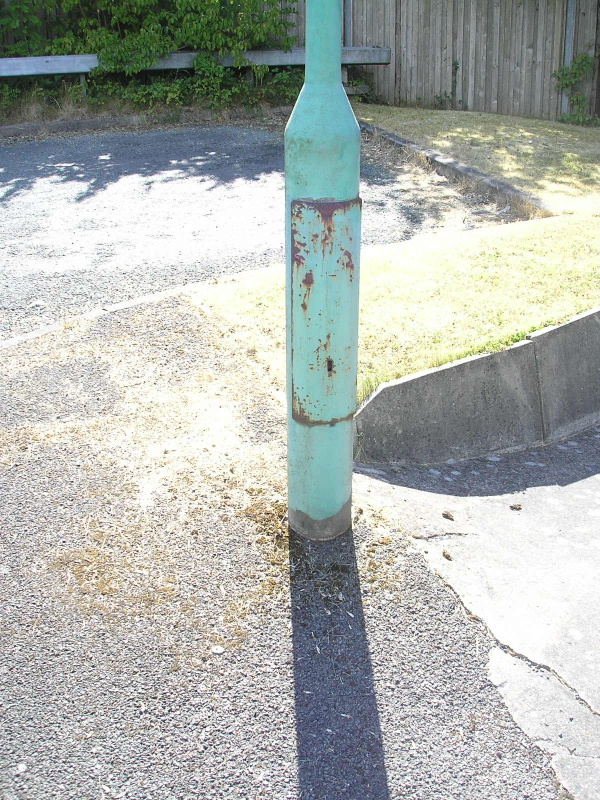 The next column along, this time supporting a top-entry Beta 5, was painted in the Derbyshire Green colour, although this was barely recognisable as a result of the amount of surface rust gathering on the metalwork.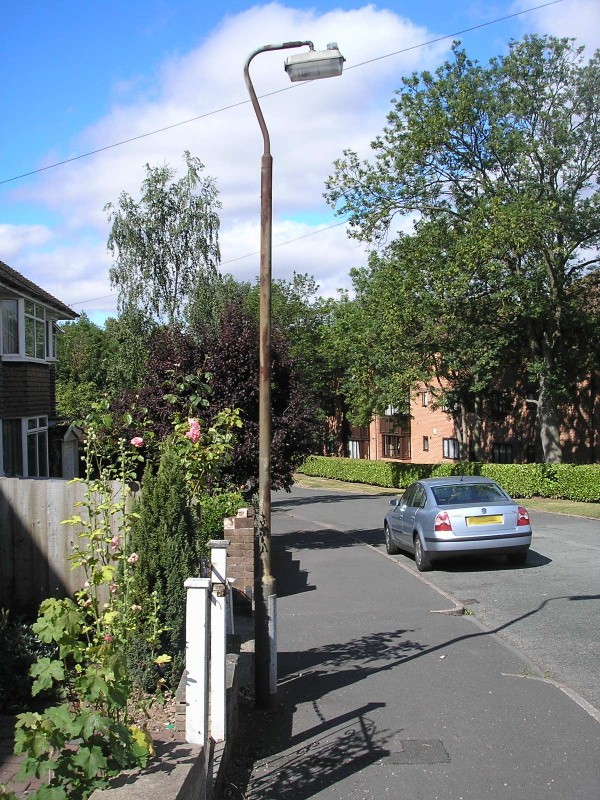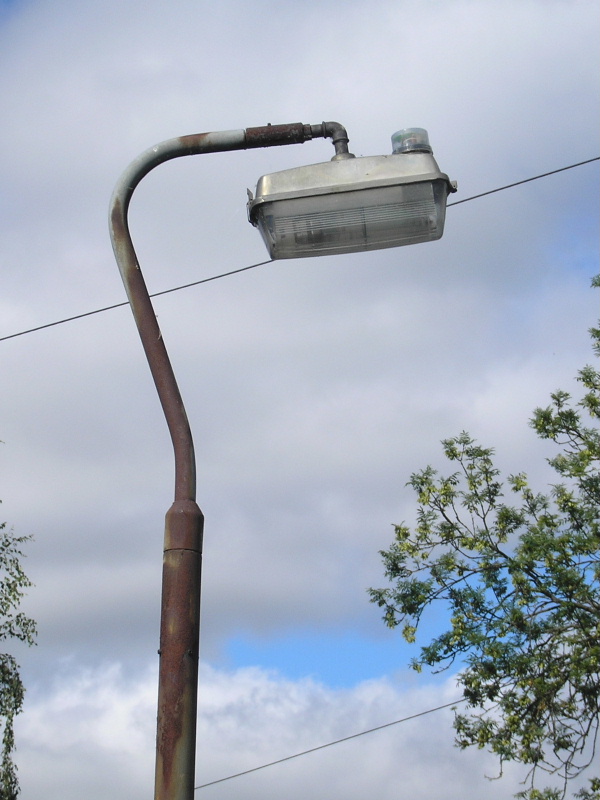 The next column along was of the same style, although this example was not as rusty as the other example was. Interestingly, both of these columns appear to have had replacement inspection doors fitted over time.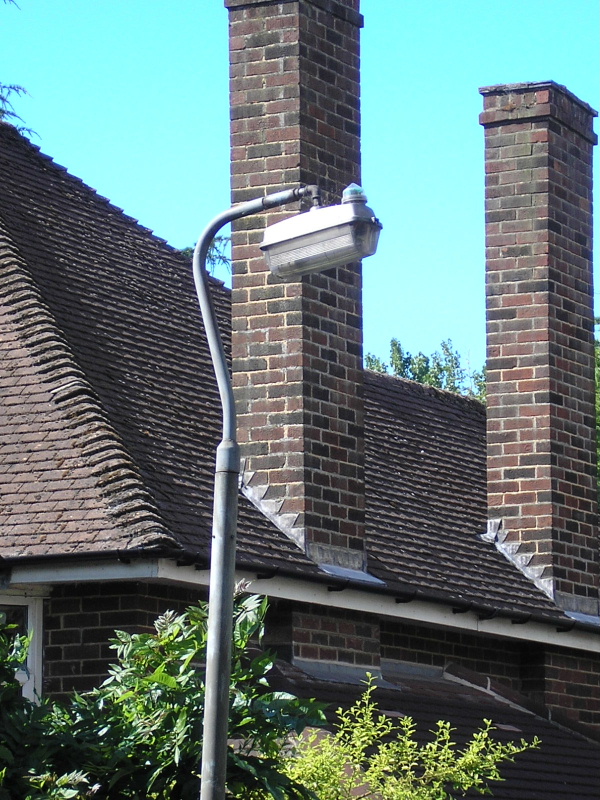 A Philips MA 90 90W SOX lantern, installed on an 8m tubular steel column, was first from Kedleston Road - this was replaced with two new 6m columns.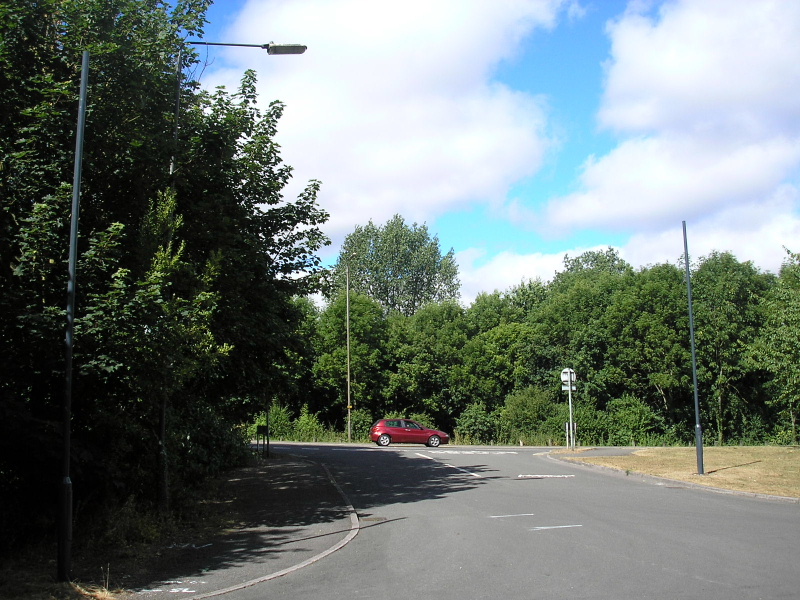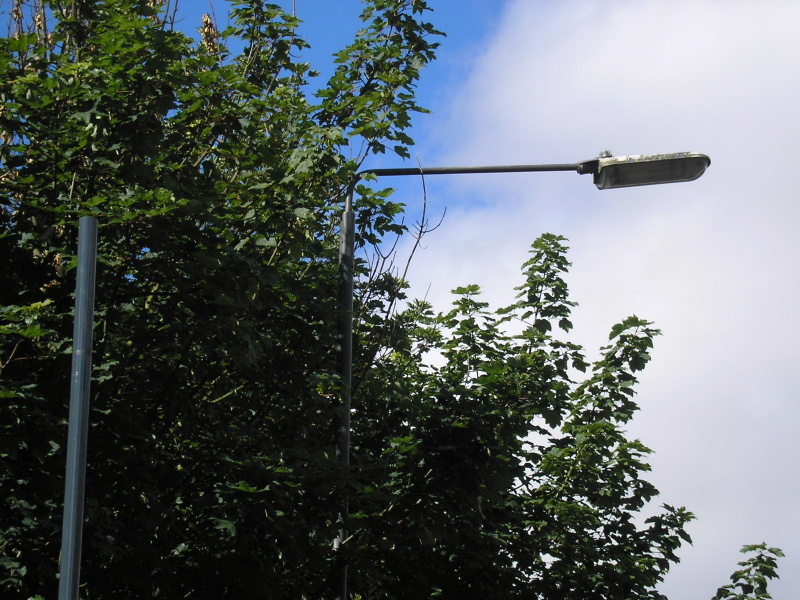 Another MA 90 was installed on the part of the road that was once part of Kedleston Road itself, again until the construction of the A38 caused Kedleston Road to be re-routed over a new bridge. Another 6m column replaced the 8m column here. The difference in height between the two columns is very noticeable.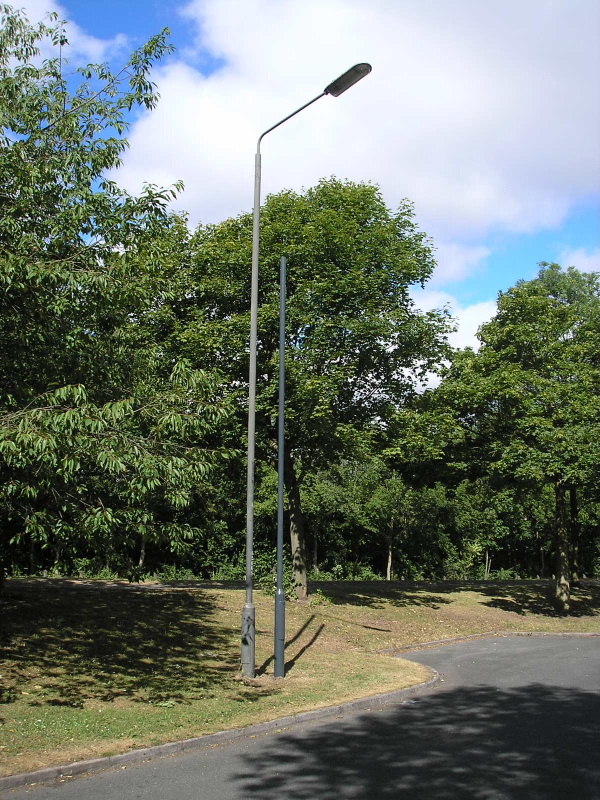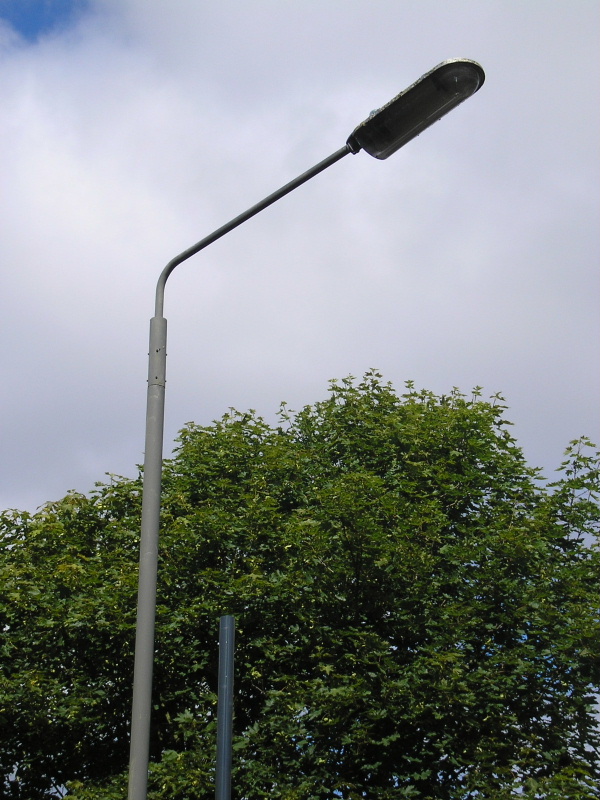 ---
BACK TO NEW INSTALLATIONS IN ALLESTREE PAGE
© 2002-2013 English Street Lights Online