Derby's Street Lighting PFI Contract
Saffron Drive, Oakwood
| | | | | | |
| --- | --- | --- | --- | --- | --- |
| Seq. No. | Lamp Number | Location | Lamp Type | Watt | Isolation Point |
| 1 | 100677 | 1 FM DANEBRIDGE CR | SXPL2 | 90 | |
| 2 | 100678 | OPP ROAD TO SHOPS | SXPL2 | 90 | |
| 3 | 100679 | OS KWIK SAVE | SXPL2 | 90 | |
| 4 | 100680 | SIDE 11 | SXPL2 | 90 | |
| 5 | 100681 | OS NO 26 | SXPL2 | 55 | |
| 6 | 100682 | SIDE 45 | SXPL2 | 55 | |
| 7 | 100683 | OS NOS 30 | SXPL2 | 55 | |
| 8 | 100684 | OS NOS 73 | SXPL2 | 55 | |
| 9 | 100685 | OS NOS 81/83 | SXPL2 | 55 | |
| 10 | 100686 | OPP NOS 89/91 | SXPL2 | 55 | |
| 11 | 100687 | OS NOS 97/99 | SXPL2 | 55 | |
| 12 | 100688 | OS 48 | SXPL2 | 55 | |
| 13 | 100689 | F/P OPP NOS 53/55 | SXPL2 | 35 | |
| 14 | 100690 | F/PATH ON OPEN GROUND | SXPL3 | 35 | |
The following photographs were taken on Sunday, 19th September 2010.
The 55W SOX lanterns installed along here were Thorn Beta 2s; mostly of the 1980s' variant. Whilst the new column on the right appears to be taller than the outgoing column on the left, they are actually both 6m in height.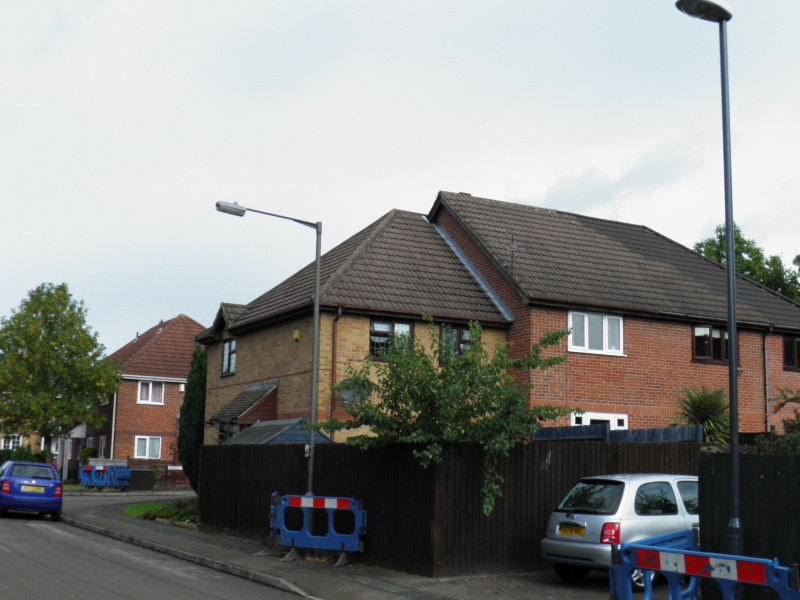 The truncated Beta 2 gear tray is visible in this close-up photograph: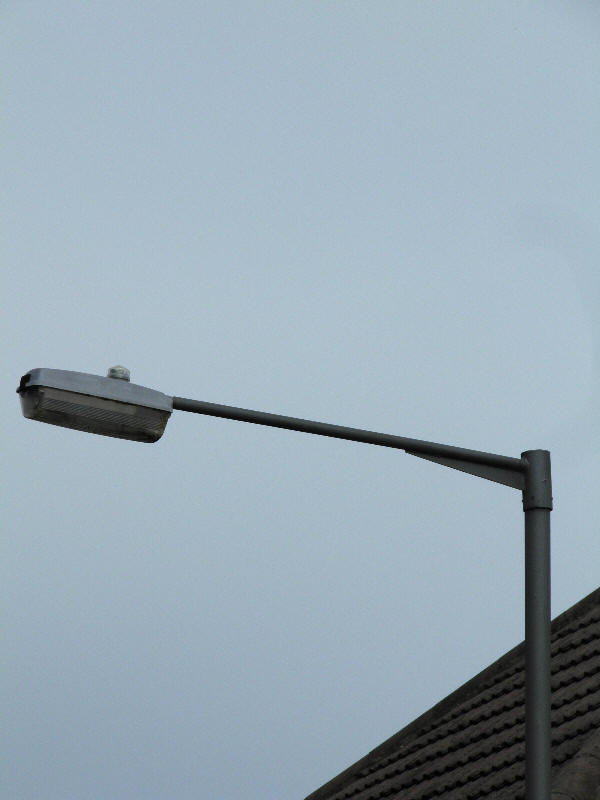 The last column on the road backs on to Wayfaring Road.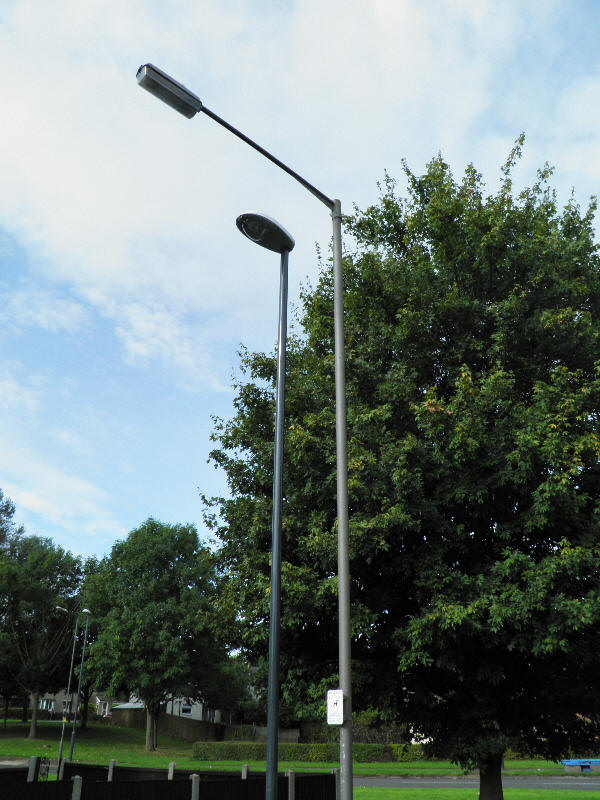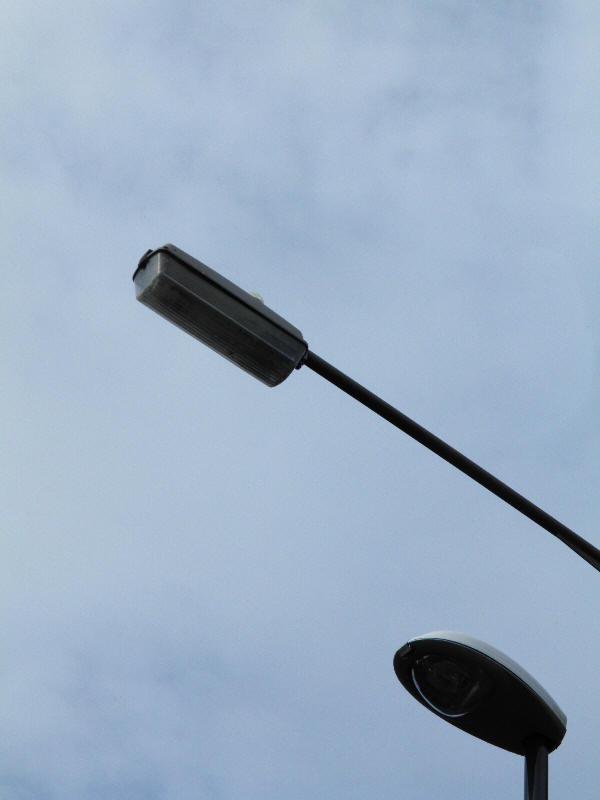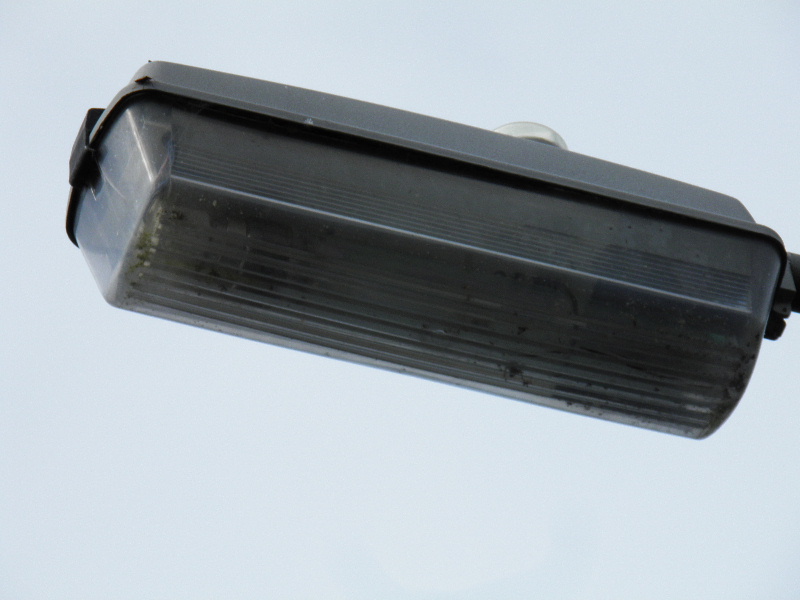 ---
BACK TO NEW INSTALLATIONS IN OAKWOOD PAGE
© 2002-2013 English Street Lights Online