Thorn Gamma 6
This lantern is believed to have been used at the mobile home site near Alvaston Park but was replaced following problems with vandalism. The SOX Gamma 6 (try saying that at speed!) was used as a replacement lantern for the GEC Z5698U for a time in this area - although the great difference in height between both lanterns took a while to adapt to!
This lantern is no longer in the Collection.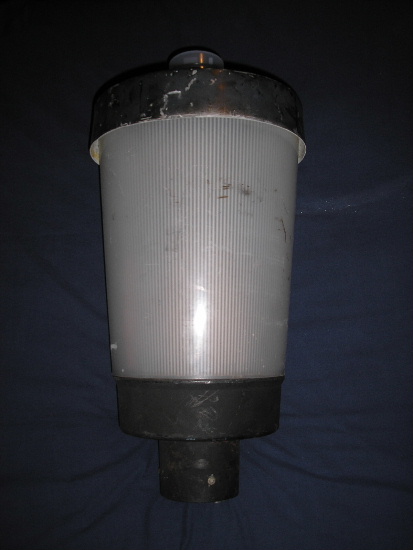 This Gamma 6 is older than the SON version in the collection as the canopy is deeper - this was changed for the shallower canopy in the early 1990s.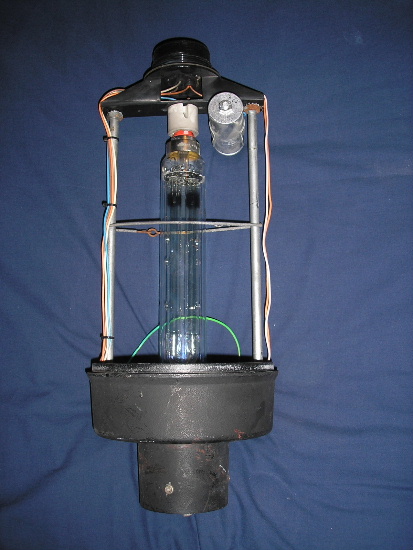 The lantern is only just tall enough to accommodate the 35w lamp. The ignitor is positioned towards the top of the lantern as there is no space for it in the base. The original SOX Gamma 6 featured a leak transformer in the base, meaning that an ignitor wasn't necessary.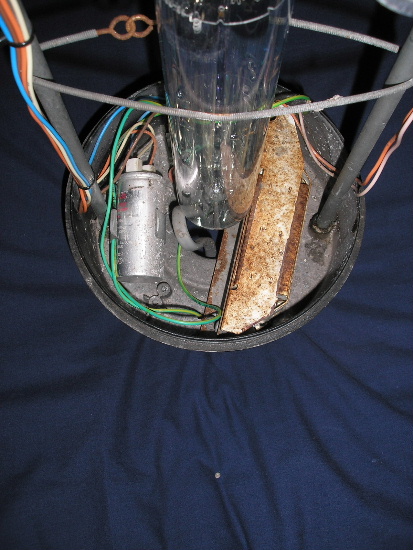 The ballast fits snugly sideways-on in the base.
---
© 2002-2013 English Street Lights Online