Local Thorn Gamma 6s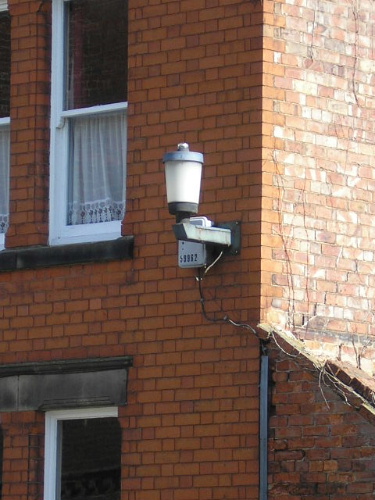 This 1980s style Gamma 6 is fitted to a Post-Top bracket in the South Derbyshire village of Melbourne. Notice that the bracket has a lid - this is where the control gear would be placed for a gearless lantern; though this Gamma 6 is likely to be gear-in-head. I have not seen this lantern working but it probably uses either a SOX or a SON lamp.
---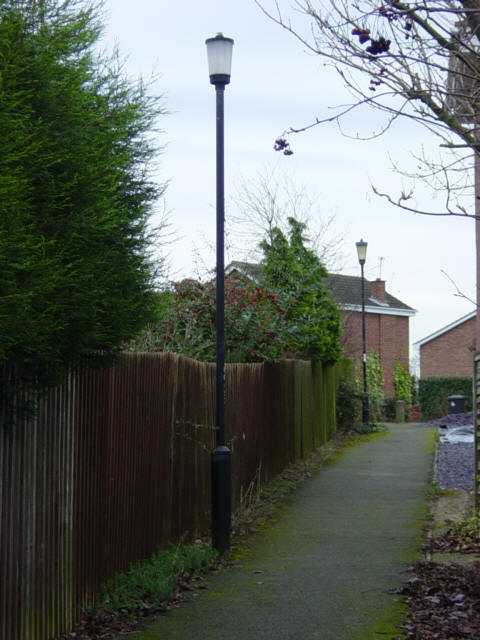 By the 1990s, the canopy of the Gamma 6 had shrunk in depth somewhat but there were no other changes to the lantern appearance-wise. This example is on the footpath which runs behind our old house - I could see the lantern from my bedroom (back then a GEC Z5698U was fitted; which is why I have such an affection for this lantern as a collector) and would frequently watch it switch on and warm up - not knowing anything as to how this happened and what the type of lamp was (it would have been SOX). I remember being quite upset when I noticed that the Z5698U had been replaced - it would have been the mid 1990s so the Z5698U would have been approaching its 20th birthday - what a shame I didn't collect back then! Fortunately another Z5698U survives at the beginning of the footpath so I am keeping a close eye on this one!
Both the Gamma 6 and the Z5698U were saved into my Collection in March 2010.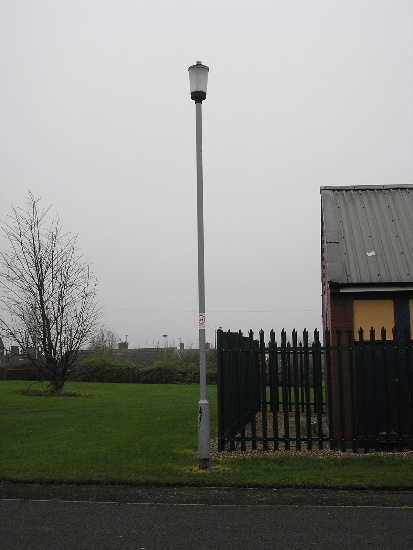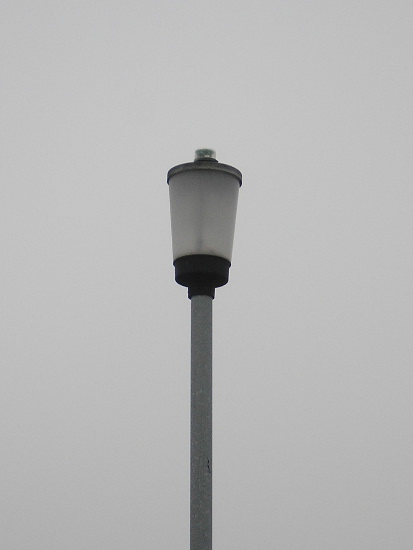 This Gamma 6 in a car park off Stratford Road in Chaddesden runs a 125w mercury lamp.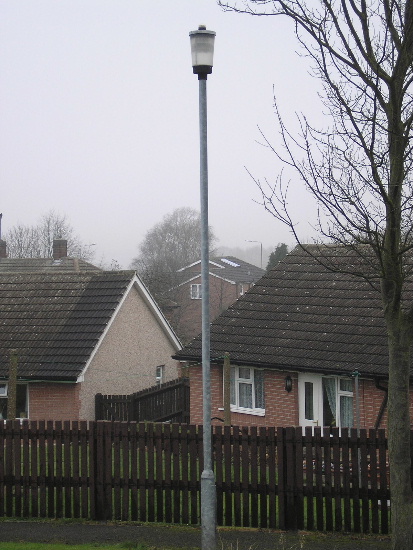 Another example in the same car park - this has a clear reeded bowl.
---
© 2002-2013 English Street Lights Online