Metropolitan line Gallery 1
Views of Amersham - notice the rain guards on the roof of the A60 Stock train.
The front cabs of two A60 Stock trains at Chalfont & Latimer - on the left DM 5119 is the rear car of the four-car Chesham shuttle; on the right DM 5012 is the leading car on the 'main line' towards Amersham.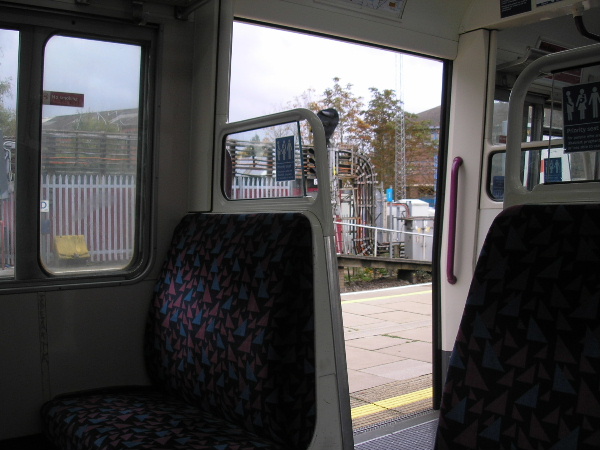 Interior view inside the A60 unit awaiting departure to Chesham.
Either way around, the year of manufacture is still 1961 for this train!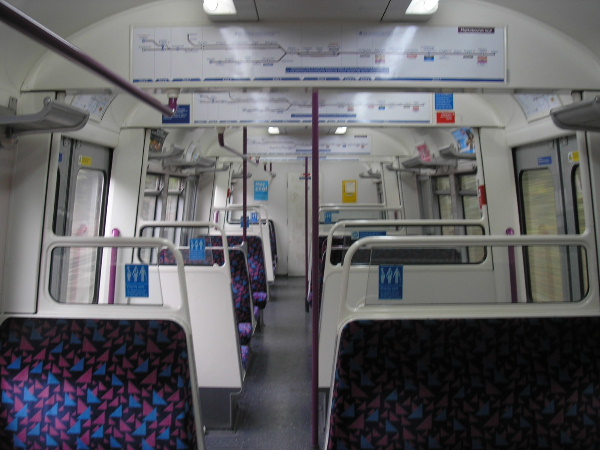 Looking towards the driver's cab on the way to Chesham.
---
© 2008-2013 English Street Lights Online