Urbis ZX1
This lantern came from Bob Cookson, and has actually been used! There are very few Urbis lanterns around Derby at the time of writing, as the main lantern providers around here are Thorn and Philips.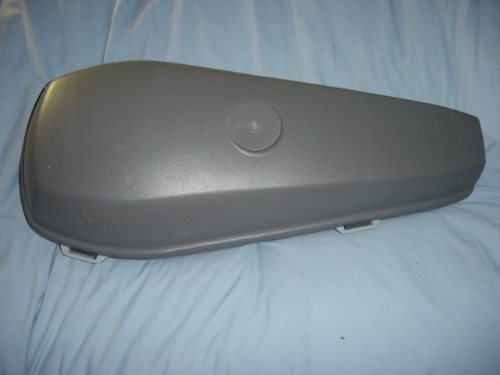 The lantern is the standard dark/light grey version. There is no photocell socket fitted, but the space for one can be seen on the canopy.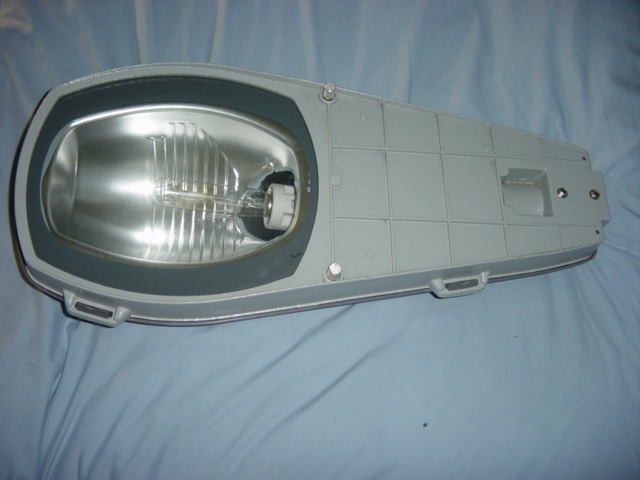 The optics of this lantern are of the usual good Urbis accuracy - notice how the flash is reflected around the lamp compartment.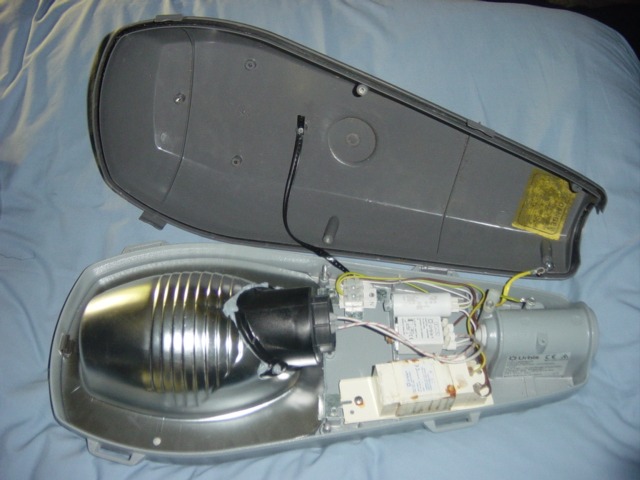 The 'SealSafe' protection of the lamp compartment itself can be seen here. The lampholder is surrounded by rubber and a substance that resembles Blu-Tac, although it isn't! Even the cable entry is sealed! No wonder this lantern can boast high IP ratings!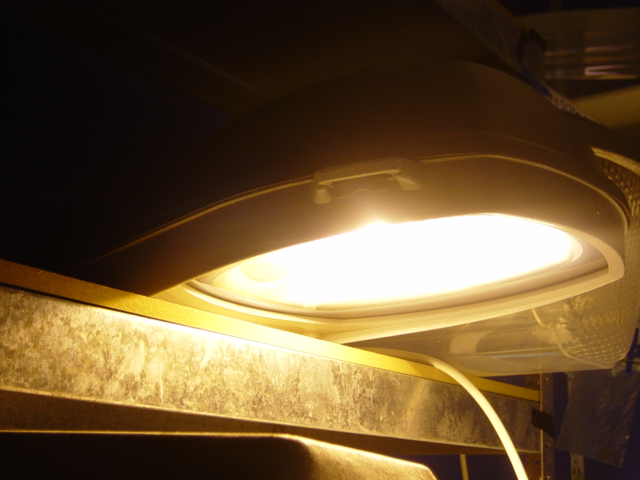 The lantern appears to be very bright due to the optical system, but only being 70w, it isn't blindingly bright.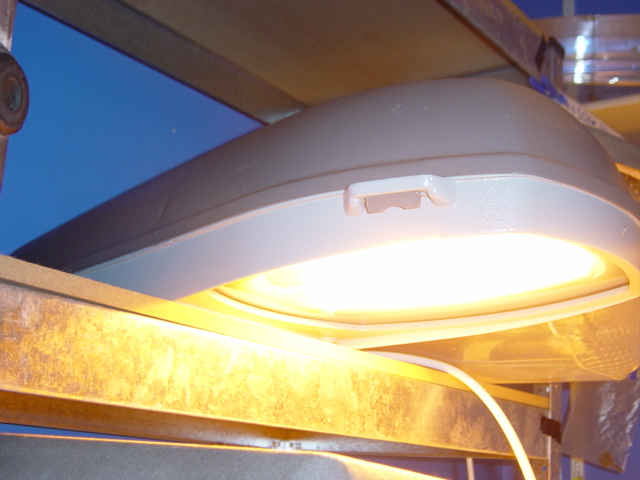 Even switching on the flash does nothing to mar the brightness of this beast!
---
The lantern was mounted to an AC Ford AC872 wall bracket on Tuesday, 16th August 2005.
I acquired another ZX1 on Thursday, 10th May 2007. Click here for information on that lantern.
---
The following couple of pictures show a ZX1 in situ - this is at Attenborough railway station.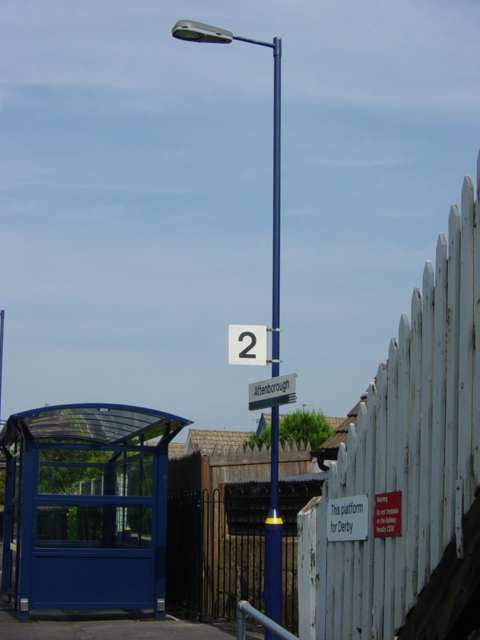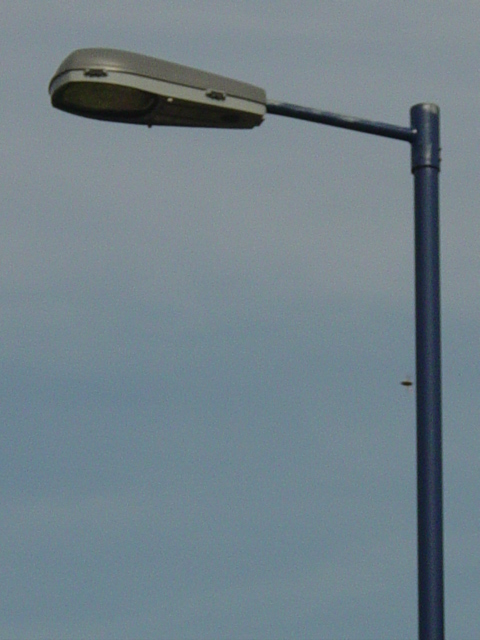 ---
© 2002-2013 English Street Lights Online