Signature Signlight
As mentioned on the main page, these signlights were used in the Derby area as they were usually a little more difficult to vandalise than the Exlite Signlite despite also being of an all-plastic construction (aluminium versions are available however). Such signlights were originally made by Forest City Signs - one of Pearce Gowshall's competitors, but following the merger of the 'smaller' sign companies into one big one, Signature, both designs have become part of the same family - hence the similarities in their names. In the FC days, the signlight was known as the 'LA 428', and so the 'LA' prefix was retained by Signature.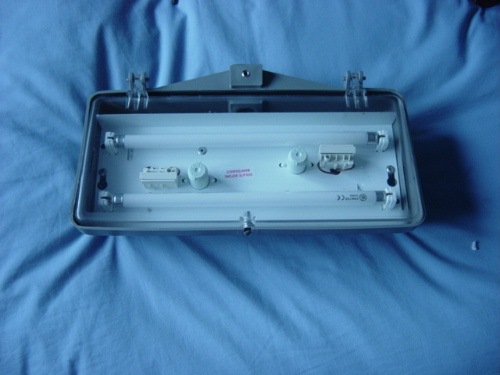 The signlight is of a similar construction to the Exlite Signlite however it is slightly smaller and does not have refractor lines on the cover.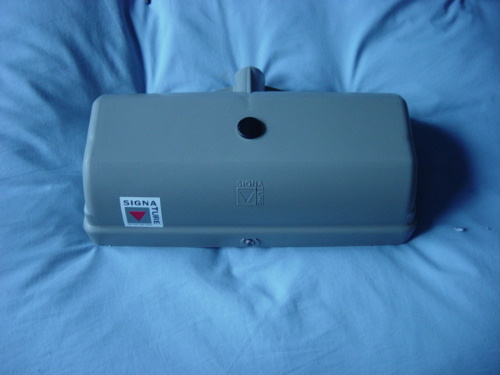 It also has a more curved canopy. The bung in the centre of the canopy can be removed if a minicell is to be fitted.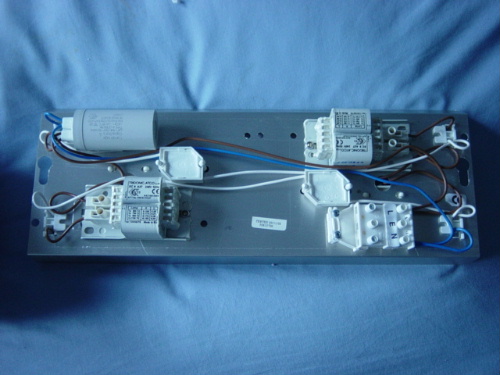 The components are positioned on the gear tray so that nothing should get in the way of the minicell when the tray is in place.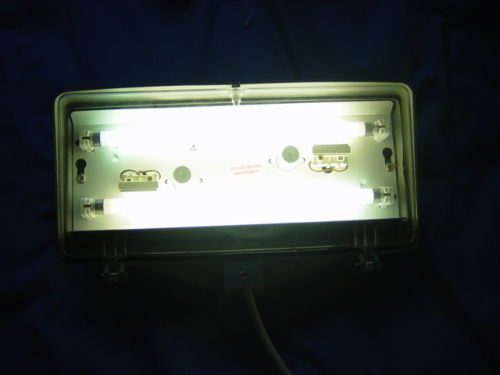 I re-assembled the signlight, powered up and the tubes flickered into life.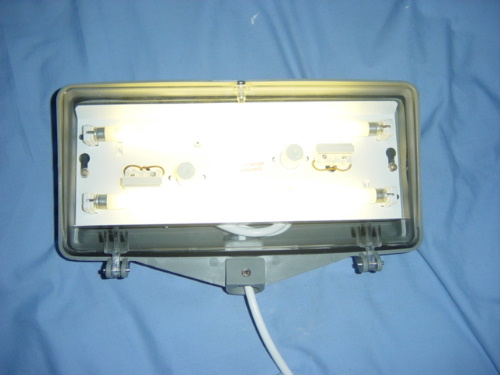 ---
Examples of this type of signlight in situ can be seen below: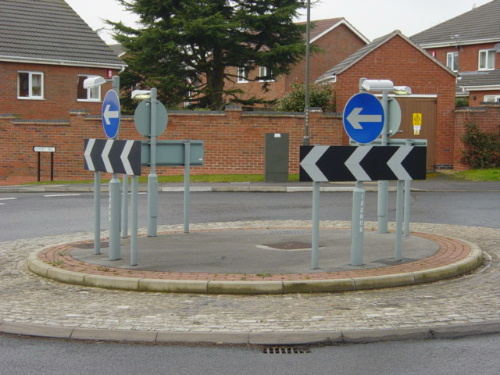 These signlights are the Forest City version, but are almost identical to the current ones being made by Signature.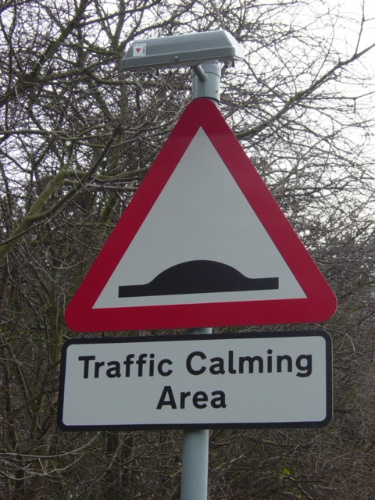 A slightly later example now. To the right of the Signature sticker are the words "Forest City" so there were obviously a number of canopies left over when Signature took over the company.
---
© 2002-2013 English Street Lights Online