London Transport Museum - Gallery 1
Metropolitan Railway A Class No. 23 (LT L45) - built by Beyer, Peacock and Company in 1864.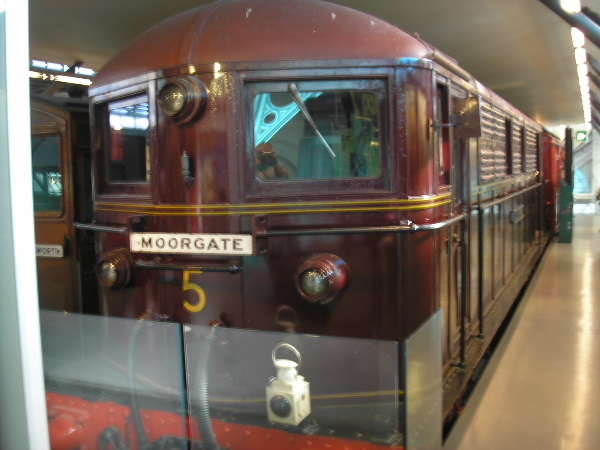 Metropolitan Electric locomotive No. 5 (John Hampden) - built by Metropolitan Vickers in the 1920s.
City & South London Railway locomotive 13 (left) with passenger carriage 30 (right). It is easy to see why these carriages earned the name "padded cells".
Metropolitan District Railway Q23 (Originally G) Stock DM 4248 - built by Gloucester RC&W in 1923.
Interior views of the above Q23 Stock train. These trains were last used in public service in 1971 - hence why the young couple (not real people!) are seen following fashions of that era!
---
© 2008-2013 English Street Lights Online