London Transport Museum - Gallery 2
Apologies for the poor quality for many of the images in this gallery.
Preserved 1938 Stock DM 11182. The step-plate has the following text cast into it:
BUILT BY METROPOLITAN-CAMMELL CARRIAGE & WAGON CO. LTD.
1938
Interior views of the 1938 Stock car. Notice the guard's bar is in place - when in service this would have been used to prevent passengers from gaining access to this area. A video screen showing a 'continuation' of the car is now installed in one of the door areas.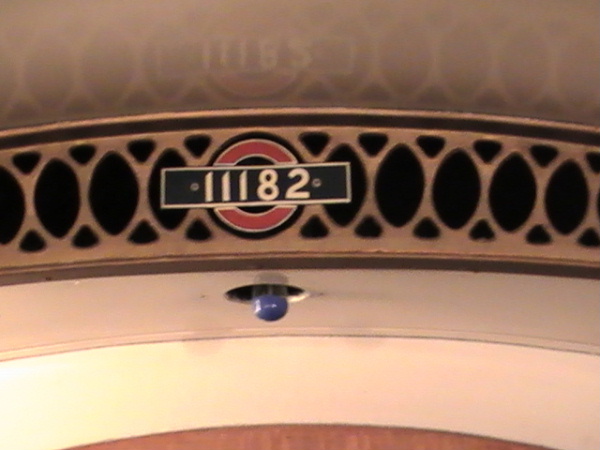 The car's number is displayed in this ornate grille in the ceiling. The centre lamp (the item with the blue tip) would have been used to illuminate the guard's area.
Close-up views of the guard panels on either side of the car. Notice the emergency lever on the right-hand panel.
---
© 2008-2013 English Street Lights Online