Bakerloo line car diagram - January 1974
The diagram is believed to have been fitted to a 1938 Stock train - what cannot be conveyed here is that it has a very 'nostalgic' smell about it - you will just have to imagine that!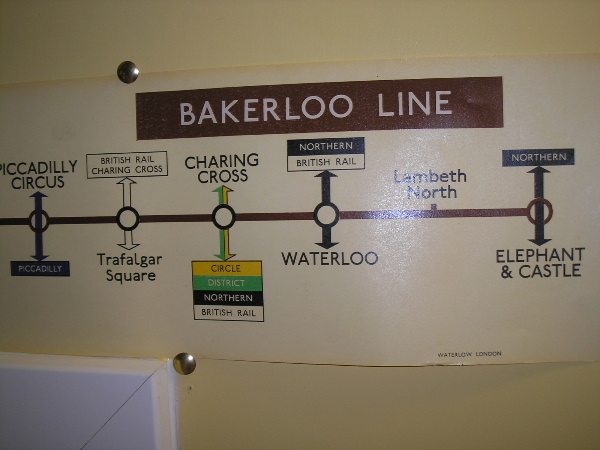 Notice that Trafalgar Square Station is shown (now part of Charing Cross). The 'Charing Cross' shown here is now Embankment. Upper-case text is used to denote termini and interchanges with other Underground lines; this feature is not applied to stations which do not have another Underground line passing through them. Marylebone (being a larger mainline terminus) is the exception to this rule.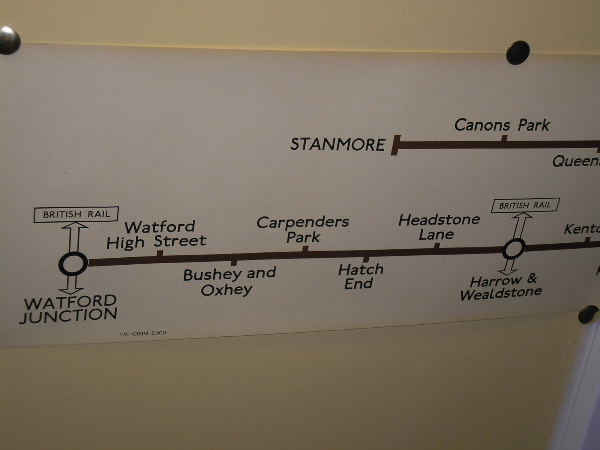 The diagram shows that the Stanmore branch was still served by the Bakerloo at this time - this section became part of the then-new Jubilee line in 1979. The line still ran to Watford Junction at this time as well, however, services beyond Queen's Park ceased in 1982, only for some peak period services to resume to Harrow & Wealdstone two years later, followed by all-day running restarting from 1989.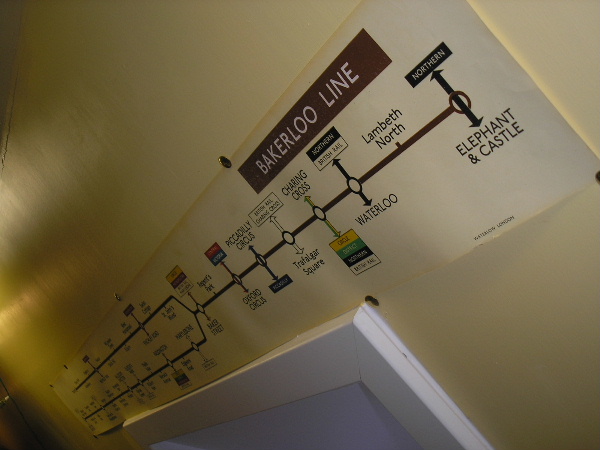 The two branches are shown to meet just 'west' of Baker Street.
For a more up-to-date car diagram for the Bakerloo line, please click here.
---
© 2008-2013 English Street Lights Online