Bakerloo line car diagram - February 1991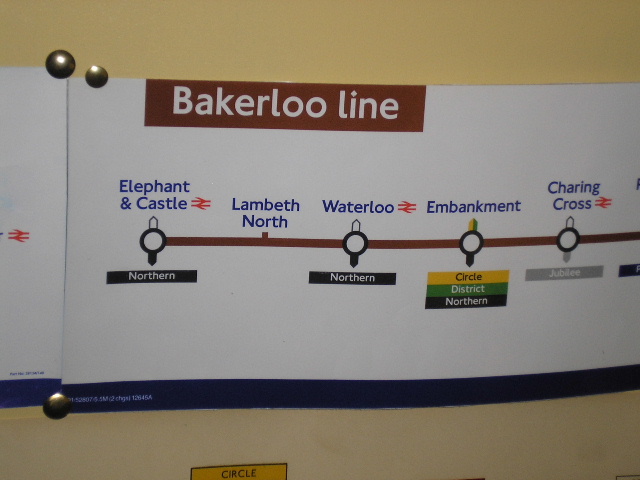 The station shown here as 'Charing Cross' was 'Trafalgar Square' on the 1974 Diagram. The Jubilee line is shown to call at Charing Cross, and would continue to do so for another eight years - right up until the 20th November 1999 - in a bizarre twist of fate, this diagram entered the collection on the 20th November 2009! Interestingly, the Northern line is omitted from the interchanges at Charing Cross altogether, in the same way that the Bakerloo line is omitted from the 1990s Northern line diagram. This photograph inadvertently shows two different eras of depicting interchange with other lines (in this case, the Circle line), thanks to the 1974 diagram being positioned beneath this one.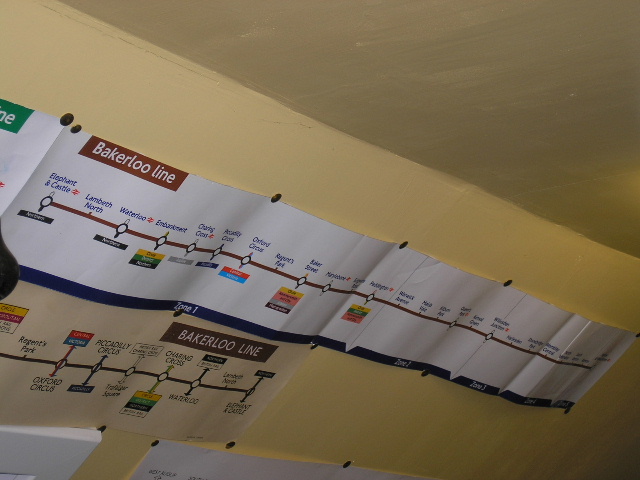 By the time the 1991 diagram was produced, the branch to Stanmore had become part of the Jubilee line (1979), and the Bakerloo service between Harrow & Wealdstone and Watford Junction had been discontinued altogether, with services beyond Queen's Park ending in 1982, only for some peak period services to resume to Harrow & Wealdstone two years later, followed by all-day running restarting from 1989.
---
© 2008-2013 English Street Lights Online